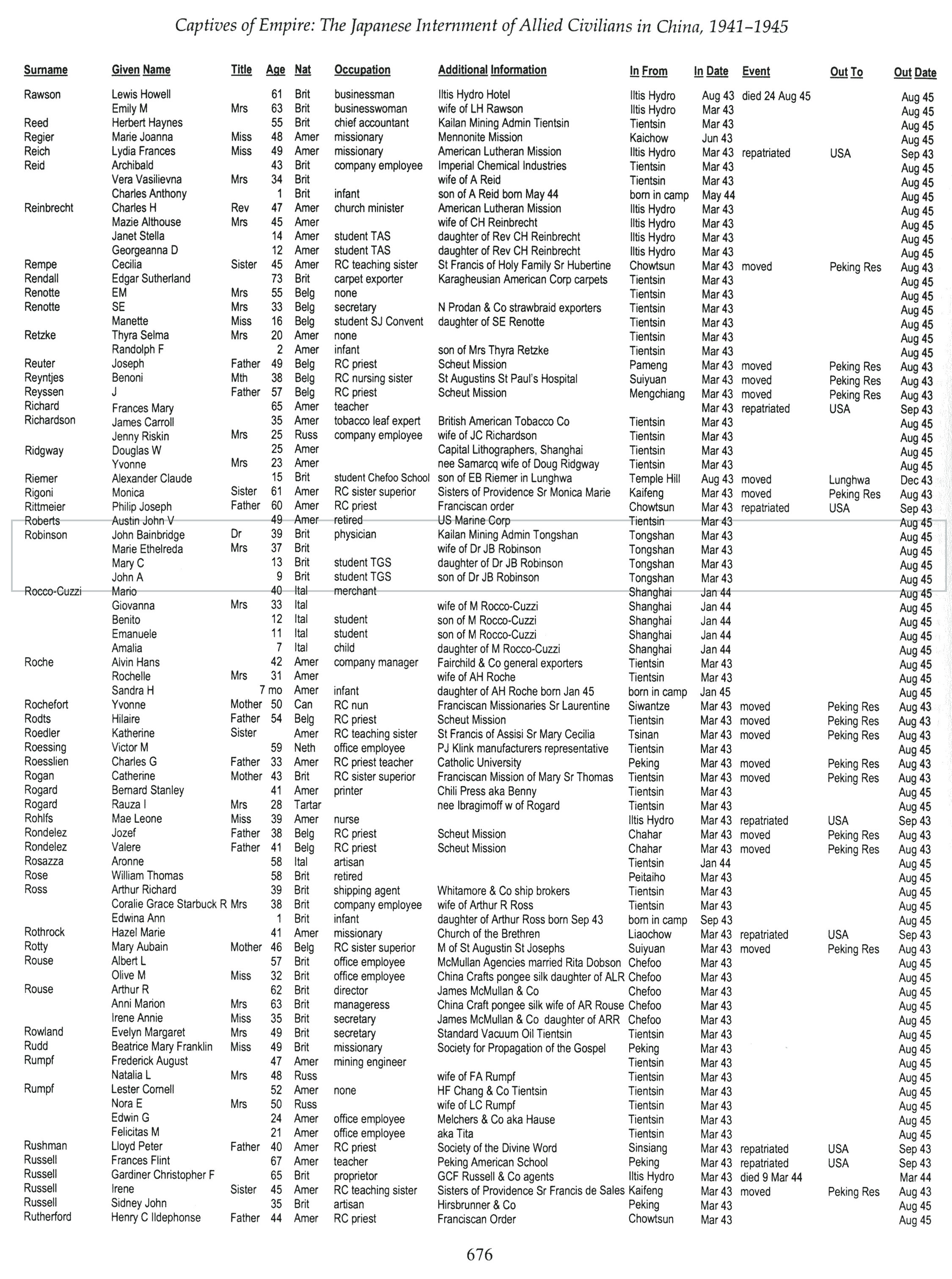 © Greg Leck

Greetings on the 75th Anniversary of the liberation of Weihsien.
We give thanks for all who made it home through the trials and chances of war to live their lives and tell their stories.

We remember the soldiers of many nations who fought against the forces of Japan all over the far east; American, British, Canadian, Australian, New Zealanders, Nepalese and the colonial troops of what would become India, Pakistan, Nigeria, Ghana, Sierra Leone, Gambia who fought with courage and distinction but were not always remembered or honoured as they should have been. We remember the civilians of China, Korea, Burma, Malaysia, Indonesia, India, Hong Kong and Singapore who suffered invasion and oppression and we remember the Japanese particularly the people of Hiroshima and Nagasaki.

To those of us who did not live through these times, the history can seem like black and white photographs of a long ago and different world but it is only by keeping the memories alive that we can avoid such things in the future. Inconceivable as it may seem at times, anything that happened in the second world war could, in the wrong circumstances, happen again and wars motivated by the same political ambitions and with devastating atrocities have happened in the last 25 years and are still happening in Central and East Africa but with little coverage in the western world.


Matthew J. Weaver.