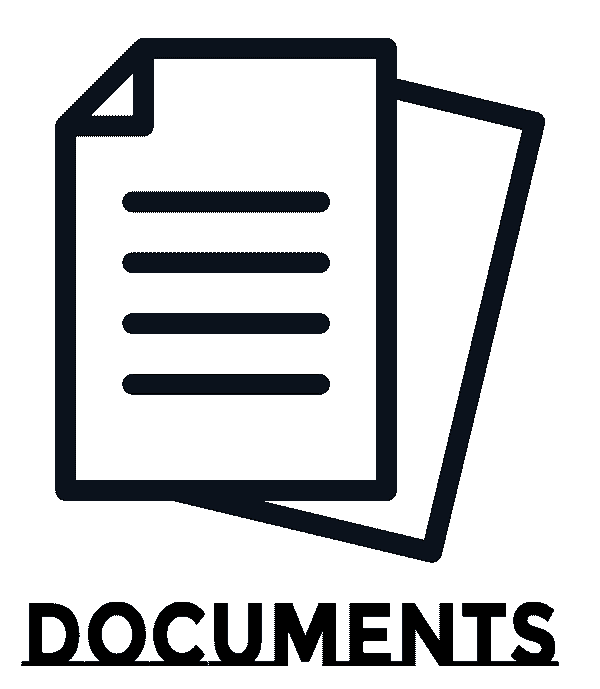 Doctor Robinson and his family in Weihsien ...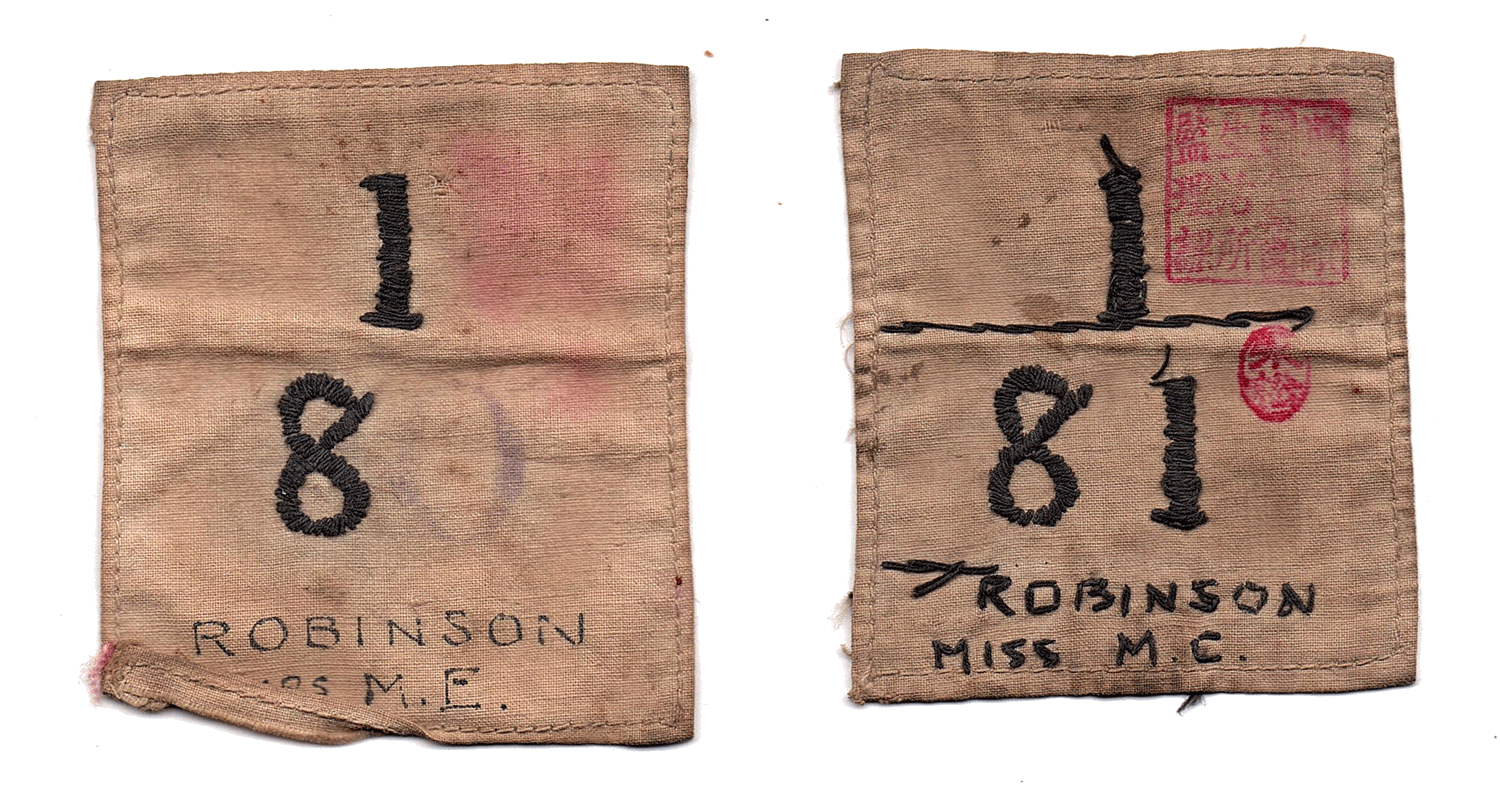 The badge that had to be worn at all times and especially during roll-calls ...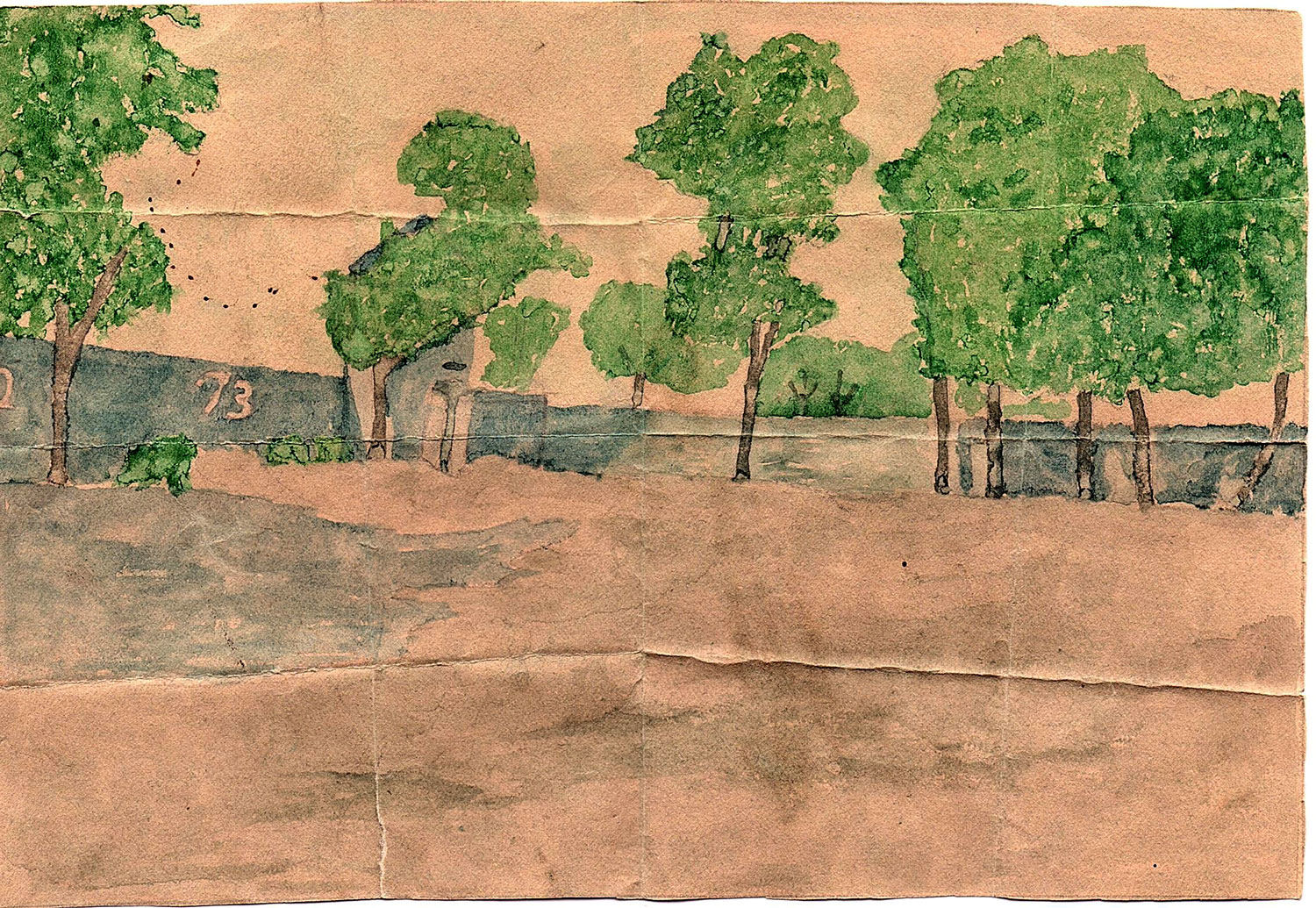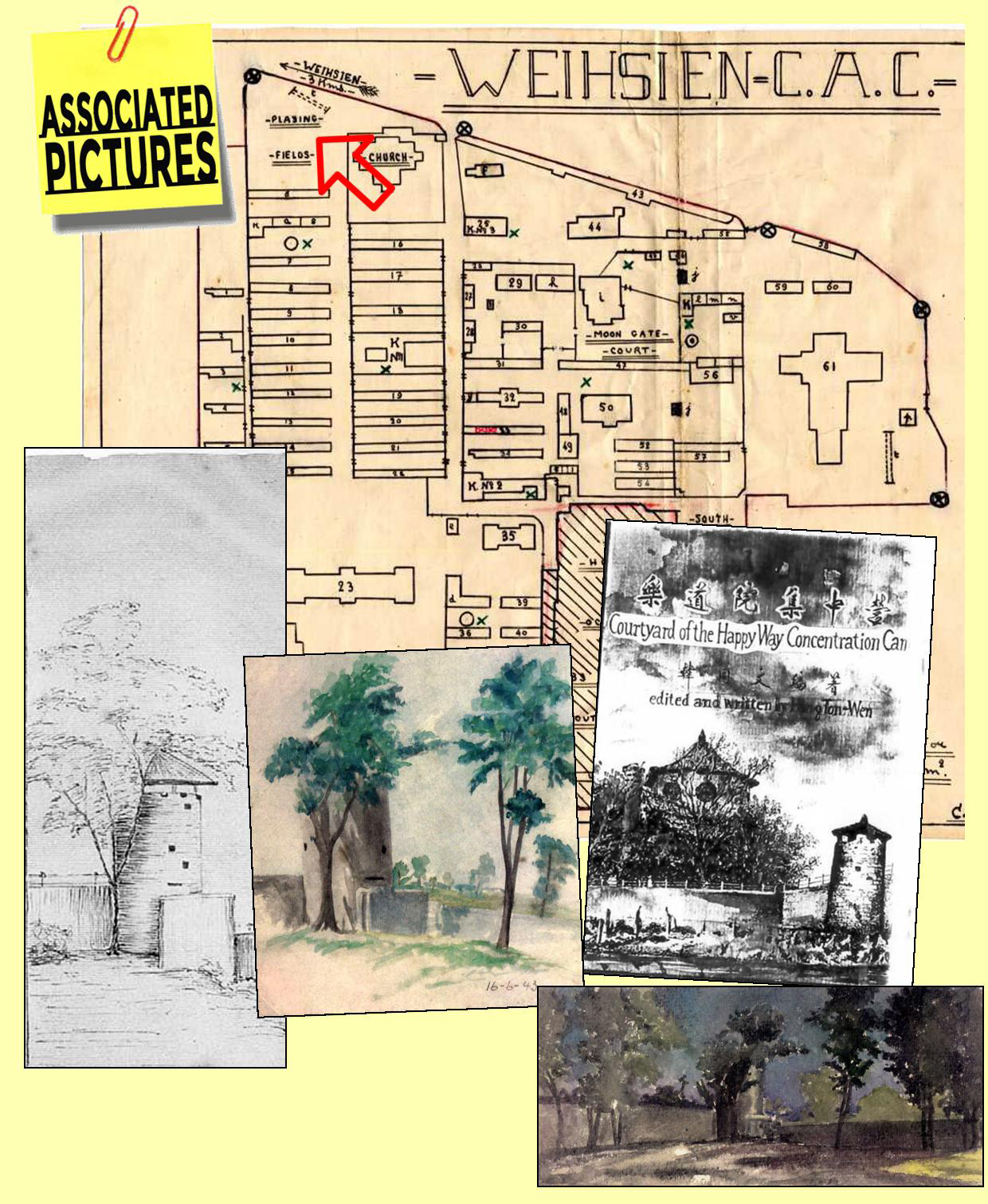 A view of the ball-field, very near to where the Robinson family lived ...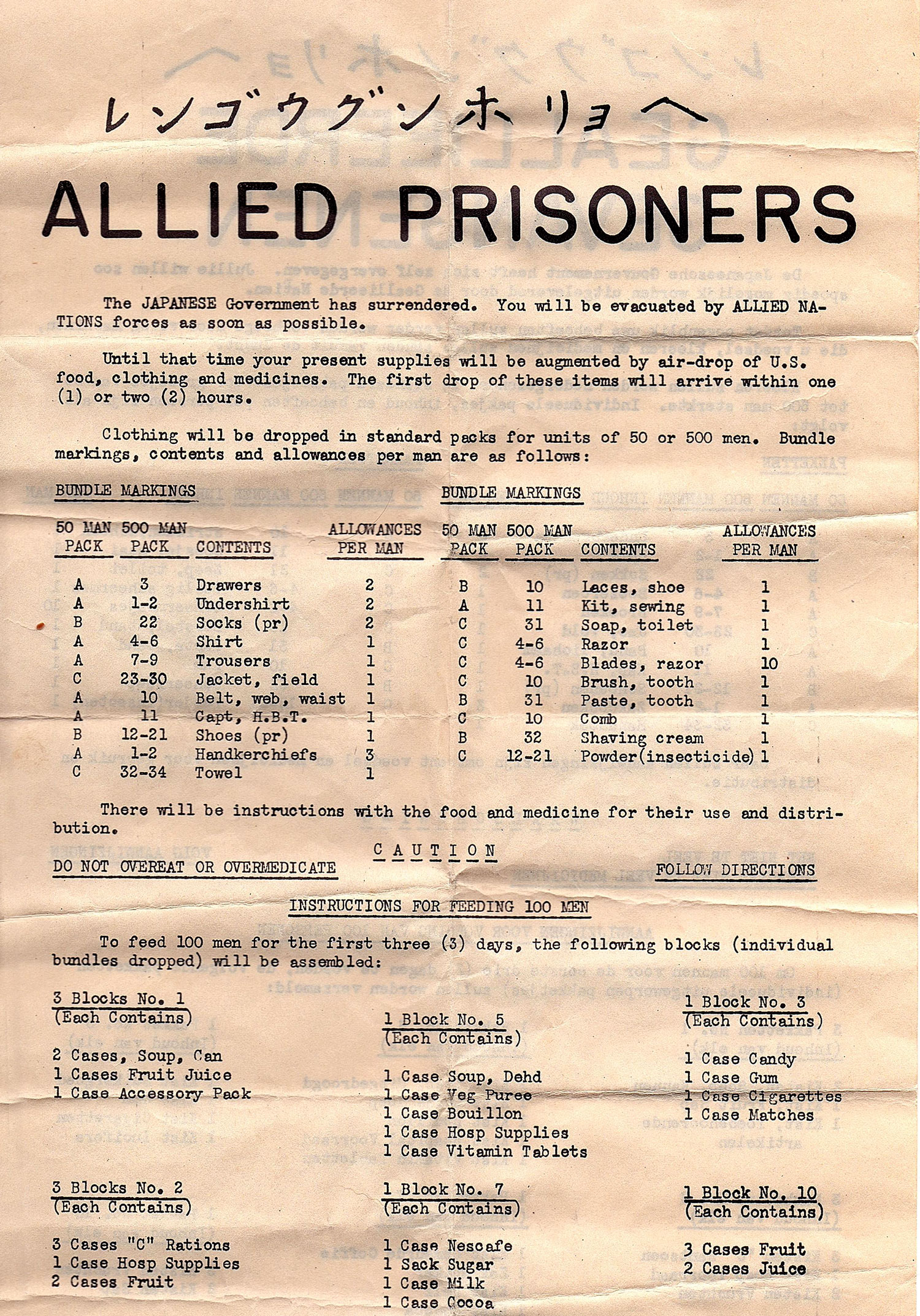 This leaflet was dropped just after our liberation by the Americans. It was a prelude to the comming of the B-29s with the badly needed food and clothing (to be dropped from the airs) for the 1400+ prisoners of War in the Weihsien Concentration Camp !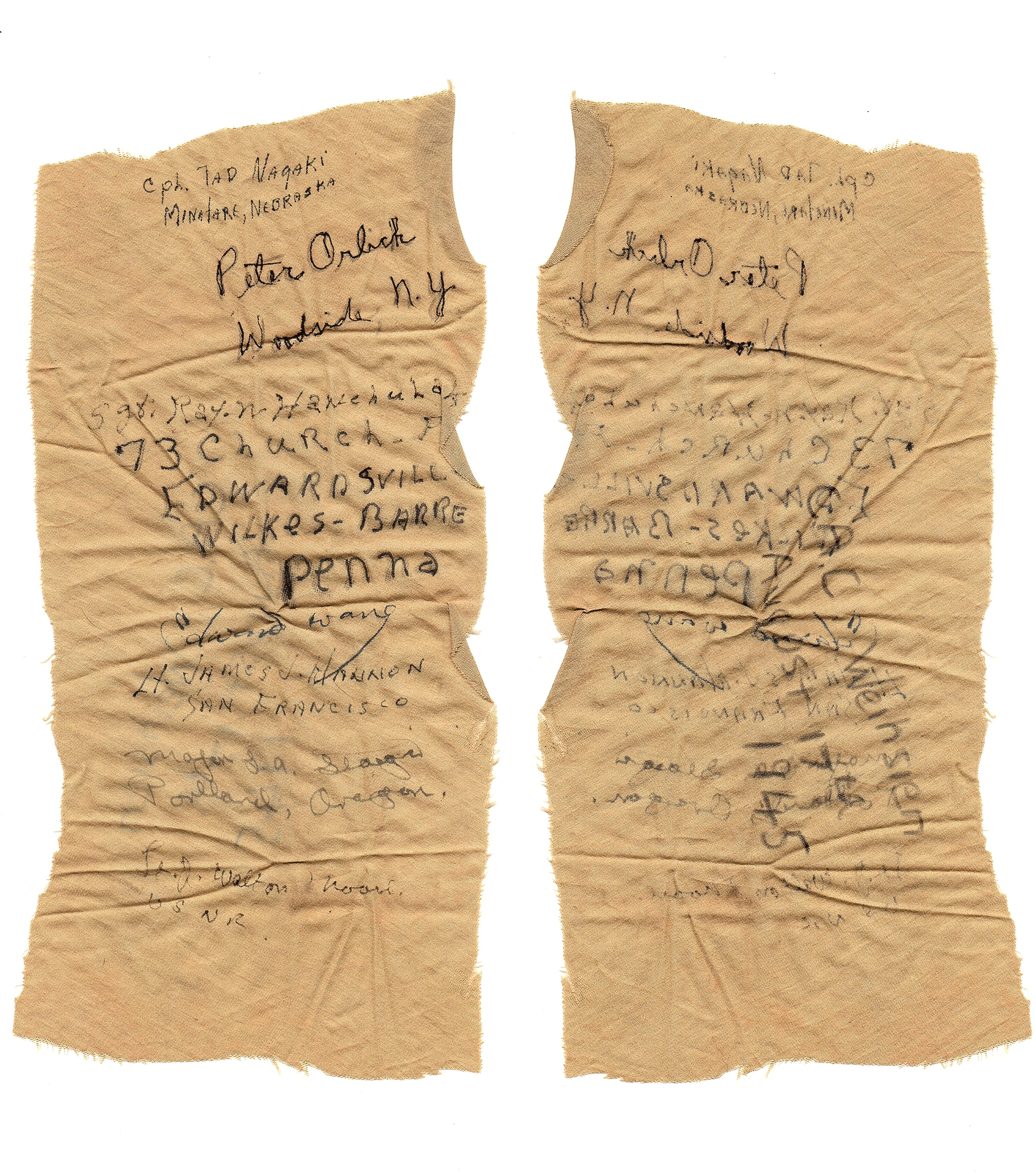 ... a small piece of American parachute with the signatures of our liberators.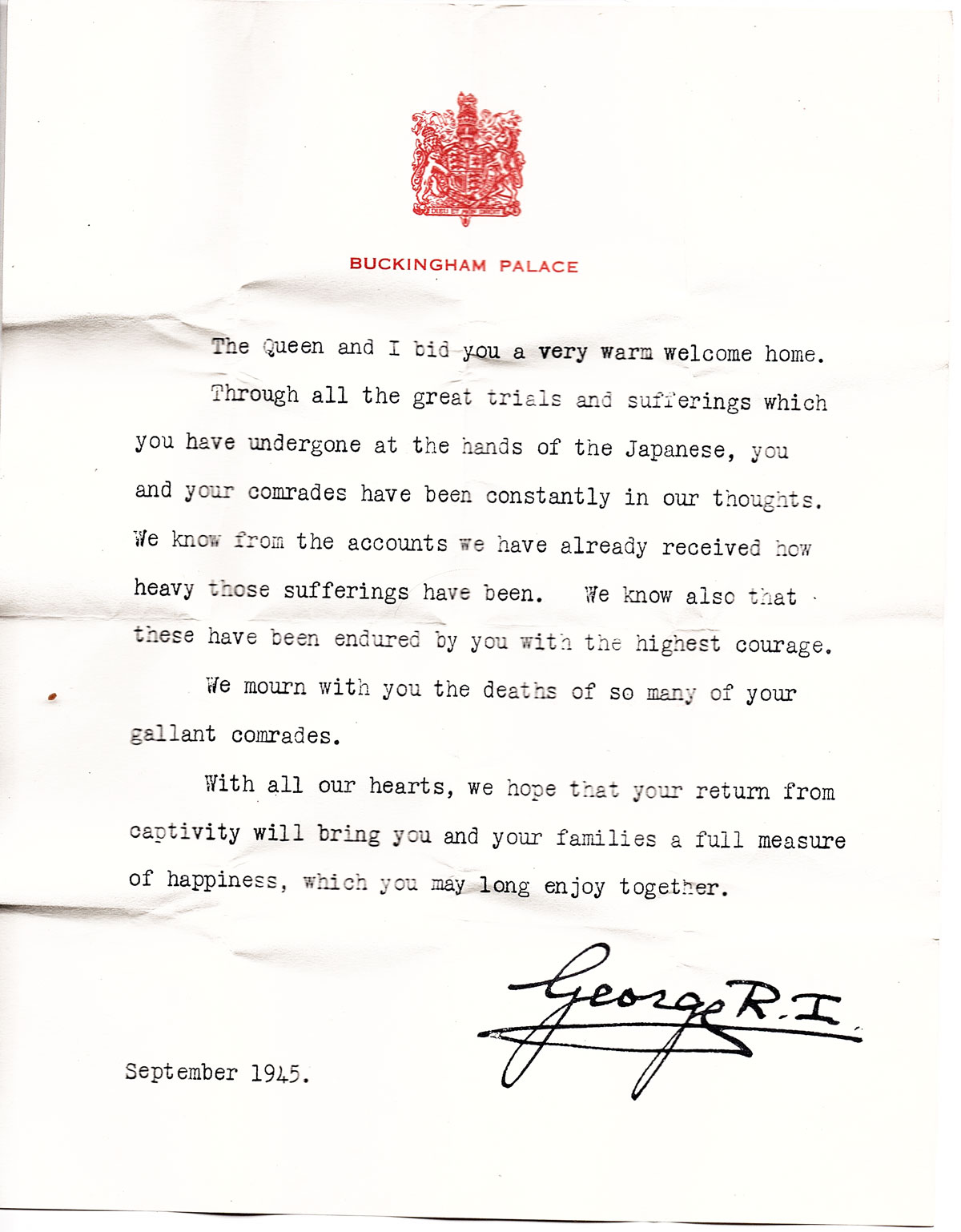 A letter from King George VI upon return of the Robinson family to England ...