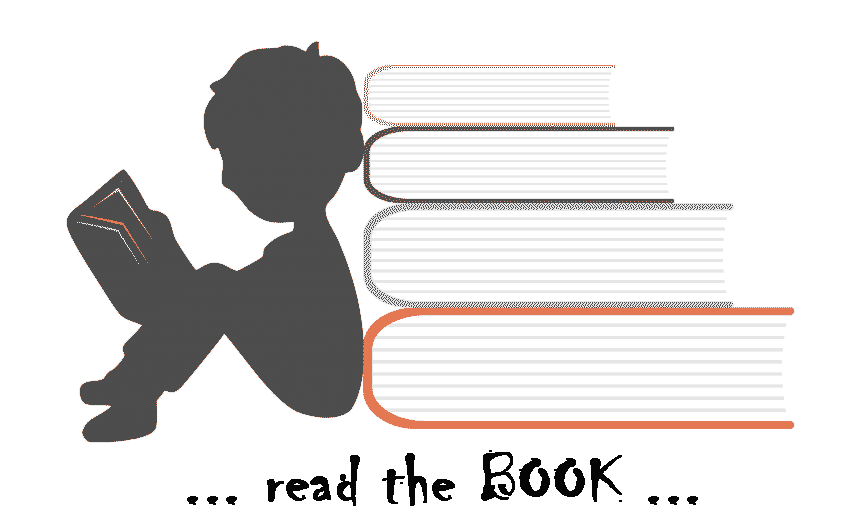 "He Goes Before Them ...
EVEN INTO PRISON"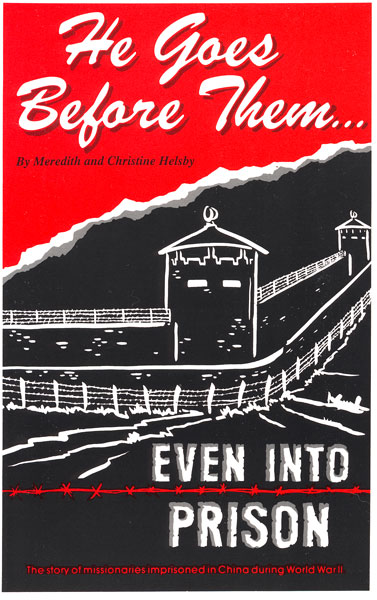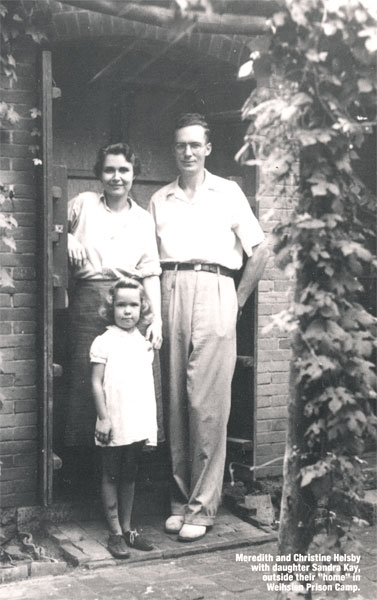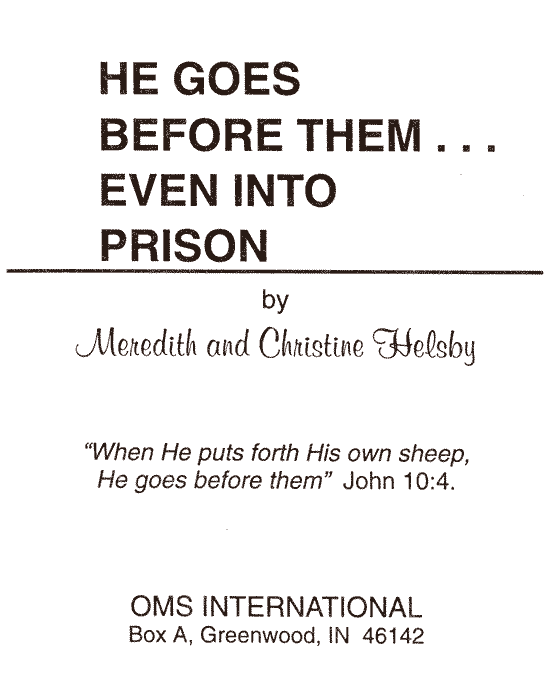 © 1993 by OMS International, Inc.
Printed in the United States of America
© By courtesy: Gordon Helsby
Table of Contents ...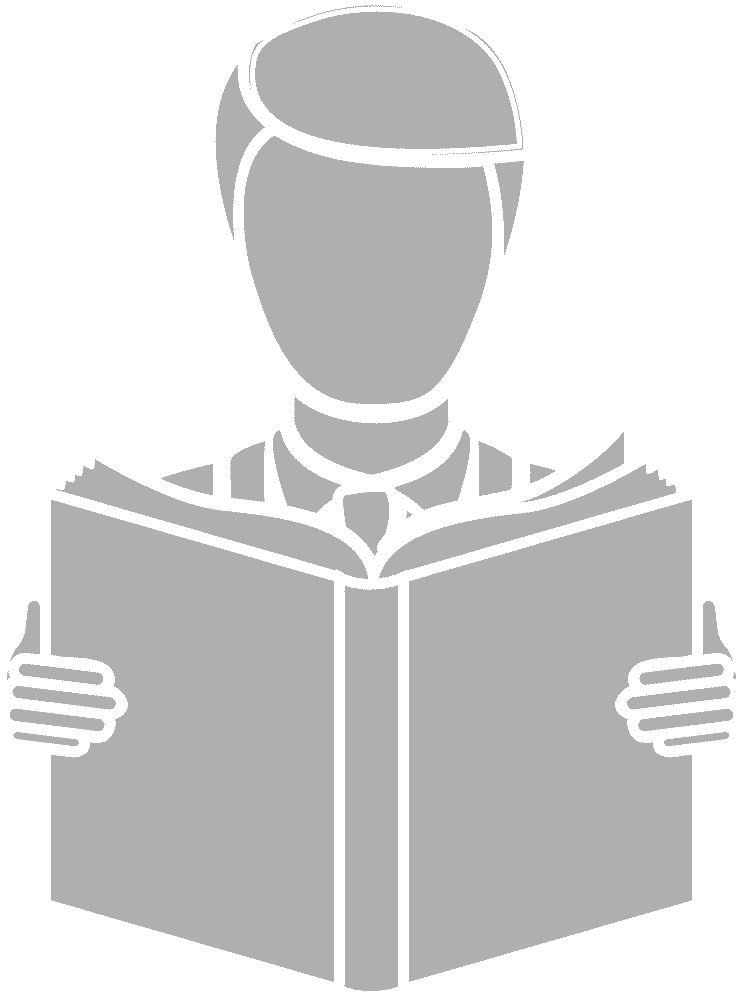 Photos, Sketches & Documents ...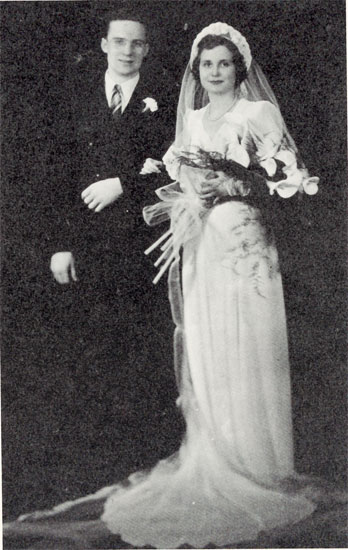 Mr. & Mrs. Helsby's wedding day, Dec.23, 1939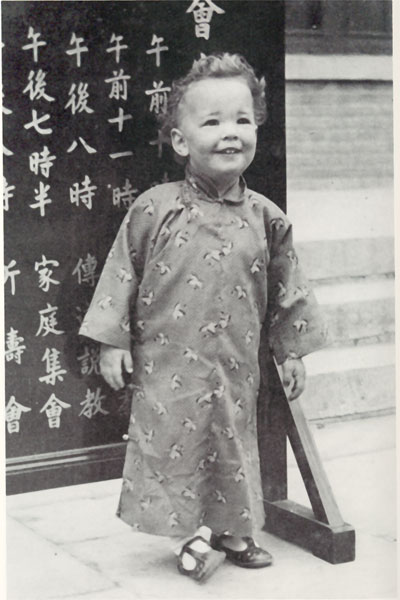 Sandra Kay, 18 months, during house arrest period.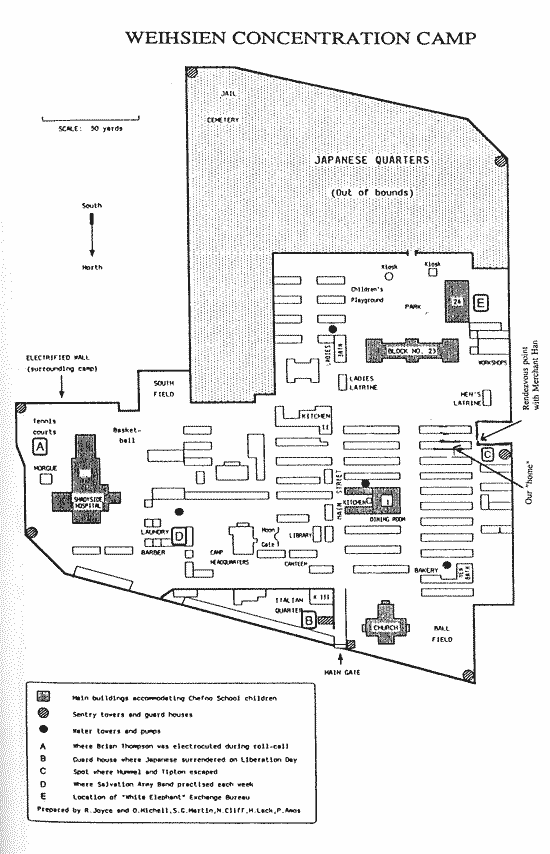 Weihsien Concentration Camp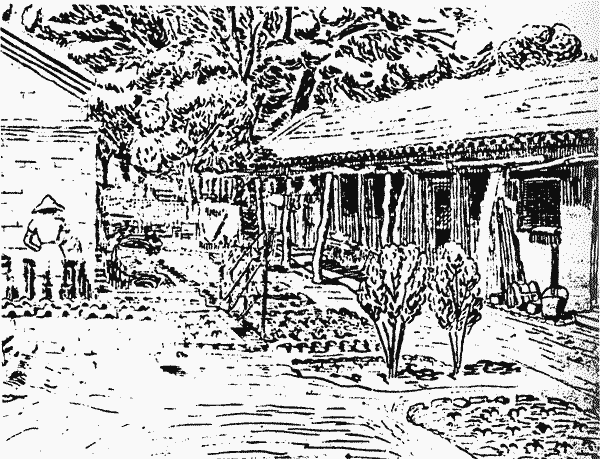 Typical row of 9 by 12-foot rooms where families lived.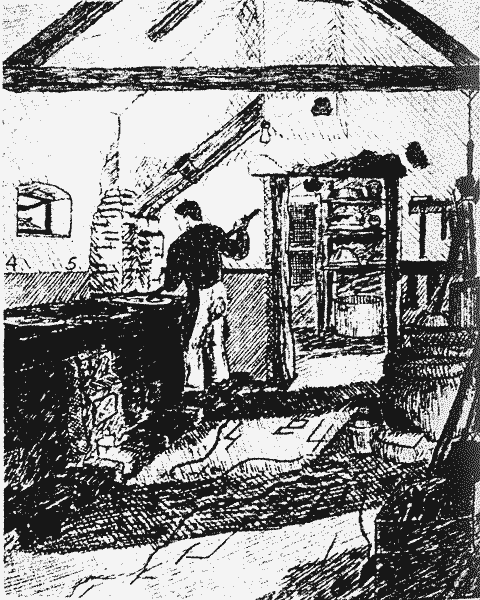 Kitchen No.1 where Meredith worked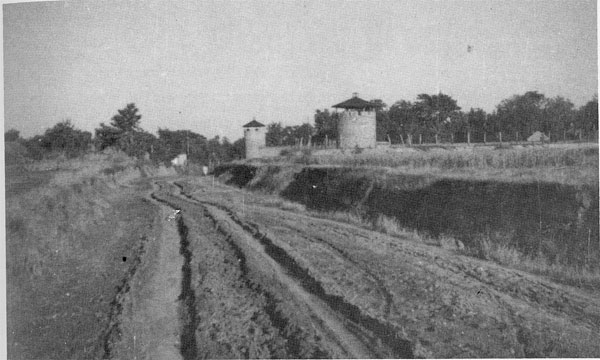 Compound wall showing barbed wire and guard towers.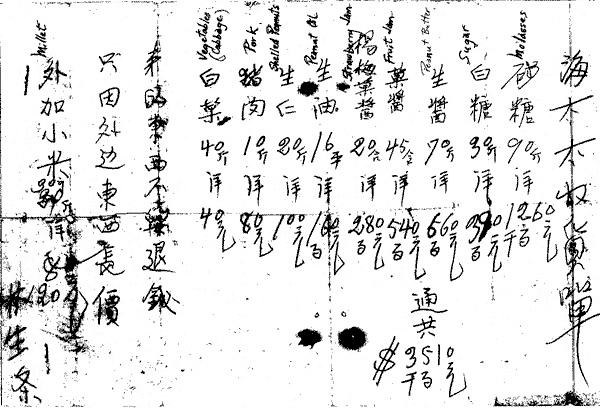 A typical bill from merchant Han.
The total amount is FRB$3,510 equal at the time to US$ 174.84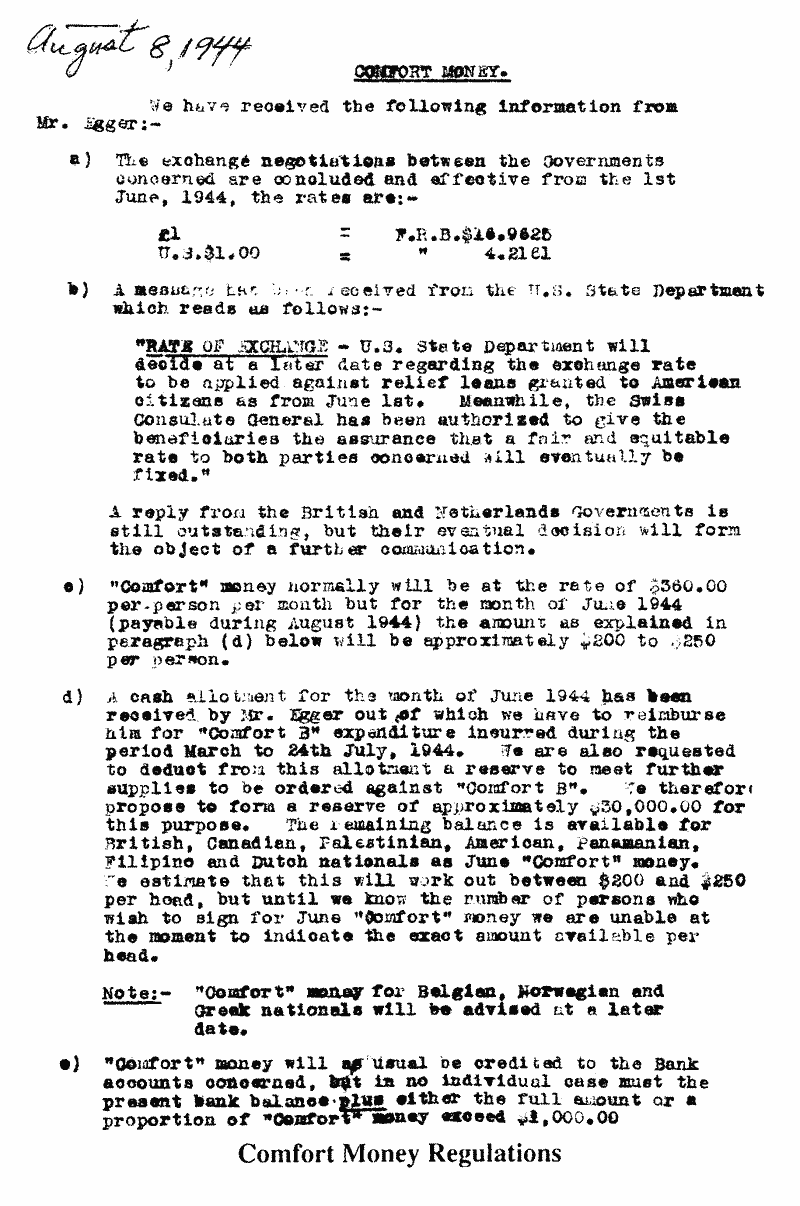 COMFORT MONEY REGULATIONS
August 8, 1944

COMFORT MONEY.

We have received the following information from Mr. Egger:-

a)
The exchange negotiations between the Governments concerned are concluded and effective from the 1st of June, 1944, the rates are:-


| | |
| --- | --- |
| £1 | = F.R.B.$ 18.9620 |
| U.S.$.1.00 | = F.R.B.$. 4.2161 |
$100 in 1944 → $1,465.74 in 2020
[click here]
for more ...

b)
A message has been received from the U.S. State Department which reads as follows:-

"RATE OF EXCHANGE - U.S. State Department will decide at a later date regarding the exchange rate to be applied against relief loans granted to American citizens as from June 1st. Meanwhile, the Swiss Consulate General has been authorized to give the beneficiaries the assurance that a fair and equitable rate to both parties concerned will eventually be fixed."

A reply from the British and Netherlands Governments is still outstanding, but their eventual decision will form the object of a further communication.

c)
"Comfort" money normally will be at the rate of $360.00 per person per month but for the month of June 1944 (payable during August 1944) the amount as explained in paragraph (d) below will be approximately $200 to $250 per person.

d)
A cash allotment for the month of June 1944 has been received by Mr. Egger out of which we have to reimburse him for "Comfort B" expenditure incurred during the period March to 24 July 1944. We are also requested to deduct from this allocation a reserve to meet further supplies to be ordered against "Comfort B". We therefore propose to form a reserve of approximately $30,000.00 for this purpose. The remaining balance is available for British, Canadian, Palestinian, American, Panamanian, Filipino and Dutch nationals as June "Comfort" money. We estimate that this will work out between $200 and $250 per head, but until we know the number of persons who wish to sign for June "Comfort" money we are unable at the moment to indicate the exact amount available per head.

Note:-
"Comfort" money for Belgian, Norwegian and Greek nationals will be advised at a later date.

e)
"Comfort" money will as usual be credited to the Bank accounts concerned, but in no individual case must the present bank balance plus either the full amount or a proportion of "Comfort" money exceed $ 1,000.00.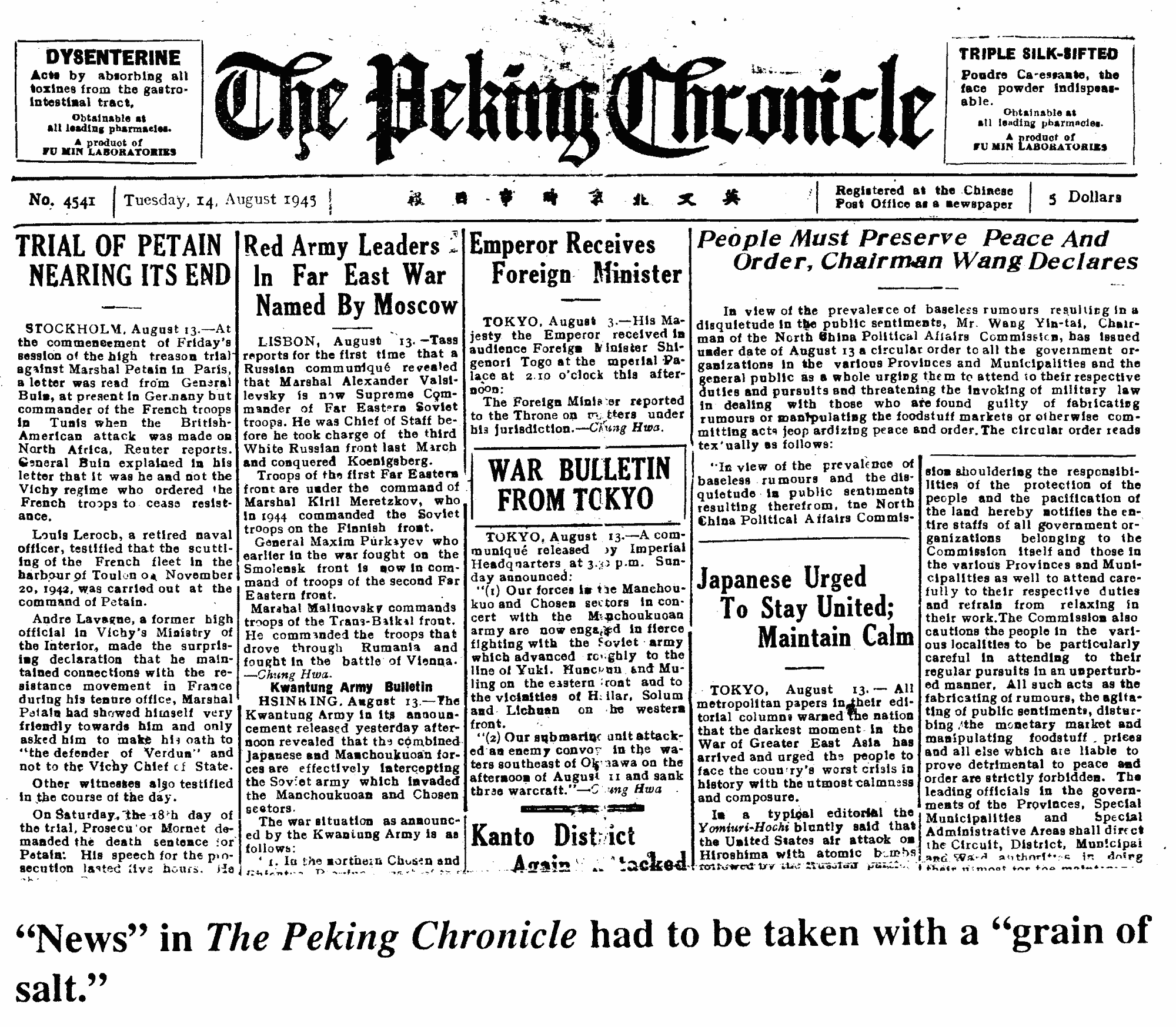 News in the "PEKING CHRONICLE" had to be taken with a "grain of salt."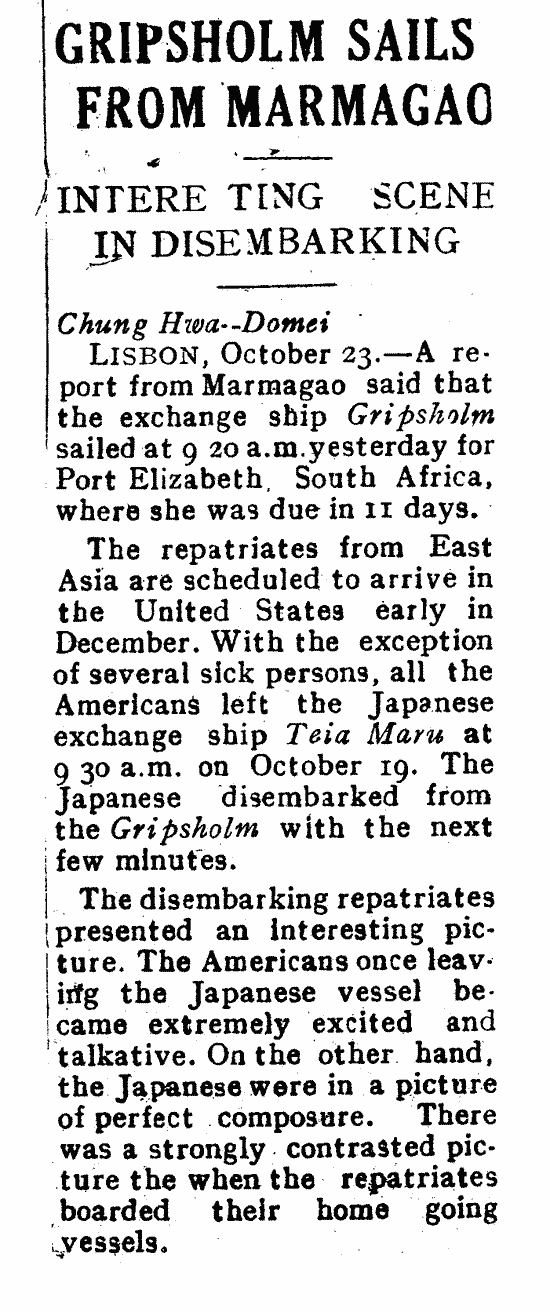 The repatriation ship sails.
GRIPSHOLM SAILS FROM MARMAGAO
INTERSTING SCENE IN DISEMBARKING
Chung Hwa - Domei
LISBON, October 23.—A report from Marmagao said that the exchange ship Gri Gripsholm sailed at 9 20 a.m.yesterday for Port Elizabeth, South Africa, where she was due in 11 days.

The repatriates from East Asia are scheduled to arrive in the United States early in December. With the exception of several sick persons, all the Americans left the Japanese exchange ship Teia Maru at 9:30 a. m. on October 19. The Japanese disembarked from the Gripsholm with the next few minutes.

The disembarking repatriates presented an interesting picture. The Americans once leav= ing the Japanese vessel became extremely excited and talkative. On the other hand, the Japanese were in a picture of perfect composure. There was a strongly contrasted picture the when the repatriates boarded their home going vessels.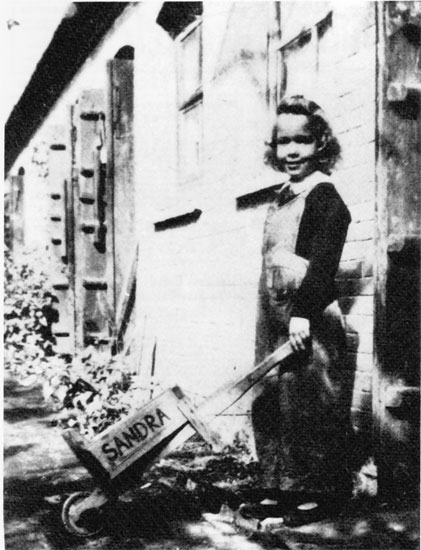 Sandra in camp with homemade wheelbarrow.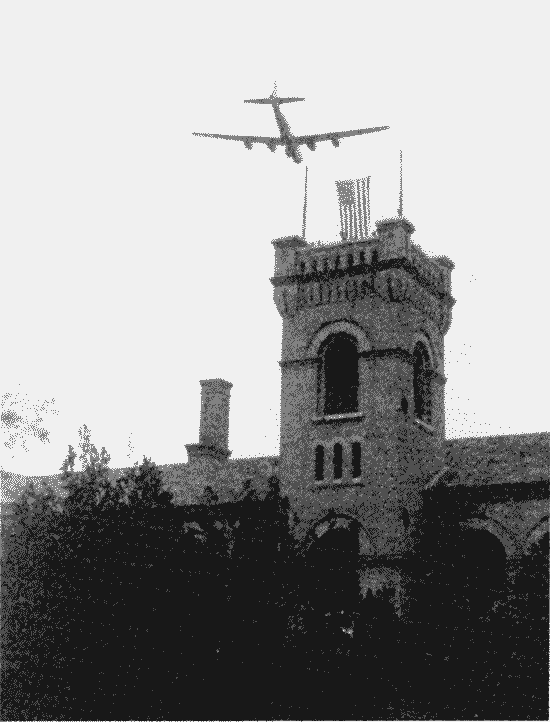 U.S. plane over Block-23 after liberation.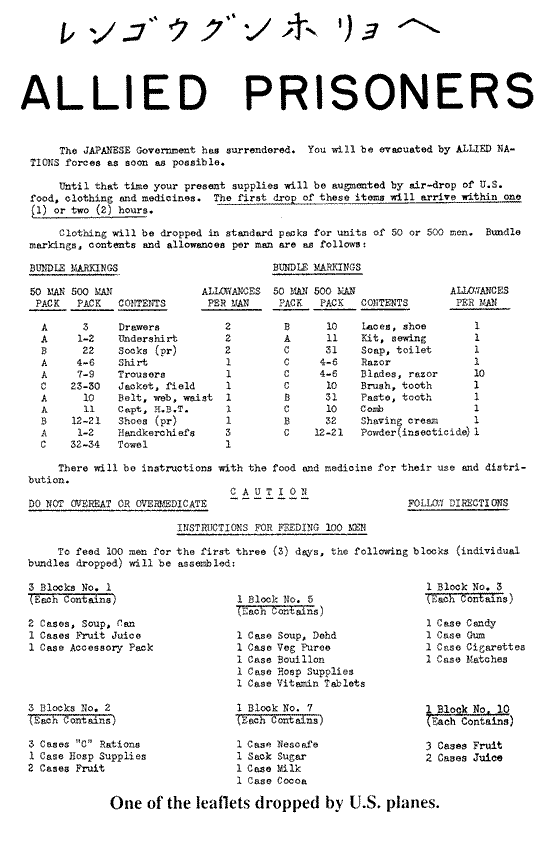 One of the leaflets dropped by U.S. planes.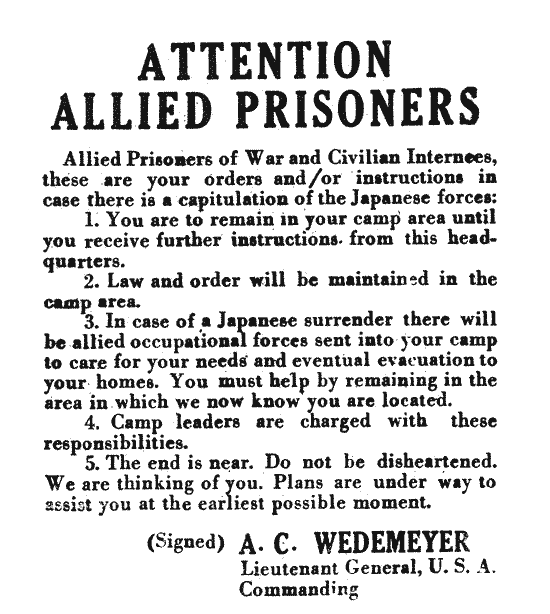 One of the leaflets dropped by U.S. planes.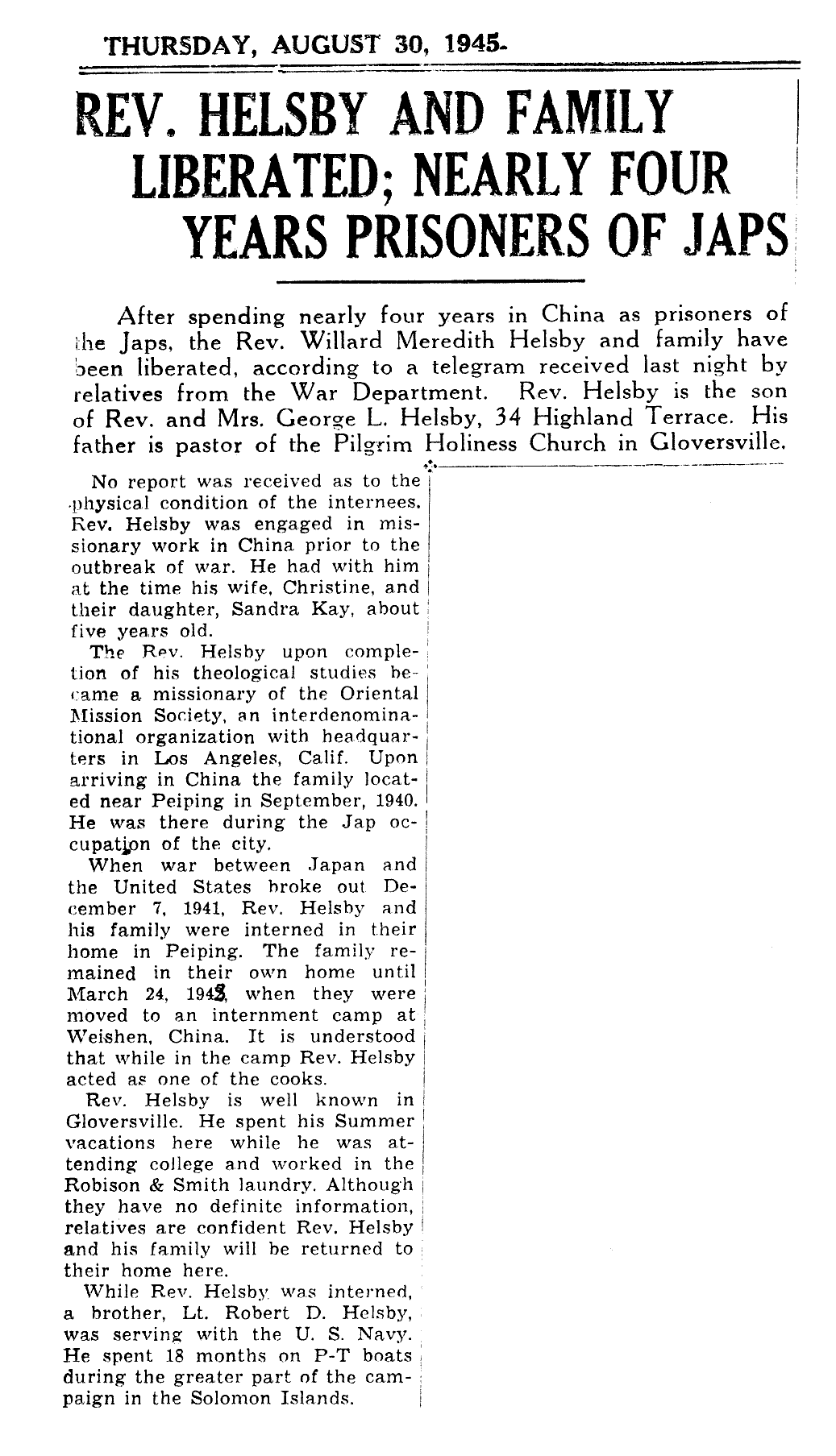 LIBERATED ...
THURSDAY, AUGUST 30,
REV. HELSBY AND FAMILY LIBERATED;
NEARLY FOUR YEARS PRISONERS OF JAPS
After spending nearly four years in China as prisoners of ;he Japs, the Rev. Willard Meredith Helsby and family have peen liberated, according to a telegram received last night by relatives from the War Department. Rev. Helsby is the son of Rev. and Mrs. George L. Helsby, 34 Highland Terrace. His father is pastor of the Pilgrim Holiness Church in Gloversville.

No report was received as to the .physical condition of the internees. Rev. Helsby was engaged in missionary work in China prior to the outbreak of war. He had with him j at the time his wife, Christine, and their daughter, Sandra Kay, about five years old.

The Rev. Helsby upon completion of his theological studies became a missionary of the Oriental Mission Society, an interdenominational organization with headquarters in Los Angeles, Calif. Upon E arriving in China the family located near Peiping in September, 1940. He was there during the Jap occupation of the city.

When war between Japan and i the United States broke out December 7, 1941, Rev. Helsby and his family were interned in their home in Peiping. The family remained in their own home until March 24, 1943 when they were moved to an internment camp at Weishen, China. It is understood that while in the camp Rev. Helsby acted as one of the cooks.

Rev. Helsby is well known in Gloversville. He spent his Summer vacations here while he was attending college and worked in the Robison & Smith laundry. Although they have no definite information, relatives are confident Rev. Helsby and his family will he returned to their home here.

While Rev. Helsby was interned, a brother, Lt. Robert D. Helsby, was serving with the U. S. Navy. He spent 18 months on P-T boats during the greater part of the campaign in the Solomon Islands.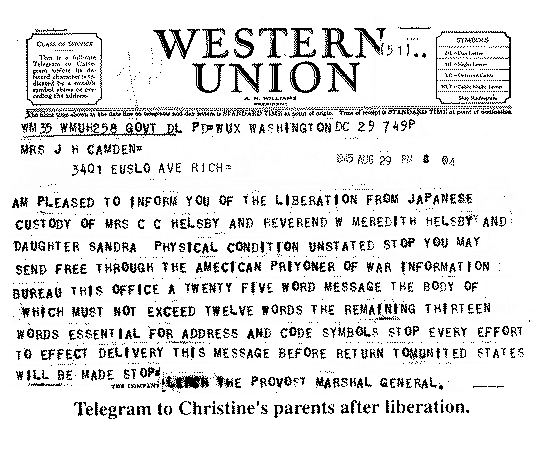 Western Union Telegram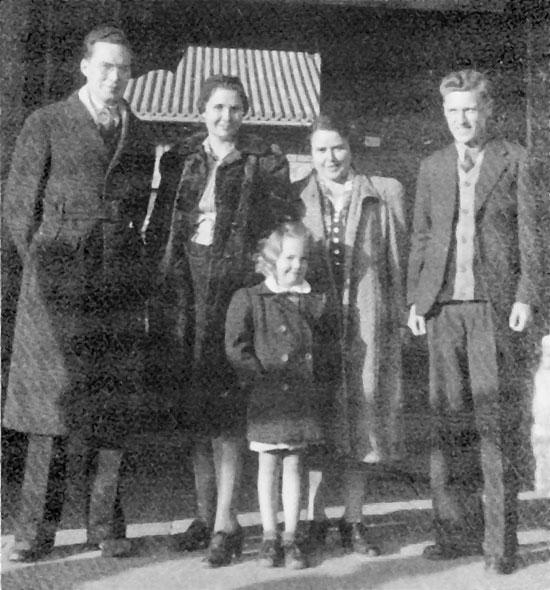 With friends, Mary Scott and Marcy Ditmanson, back in Peking after release from camp.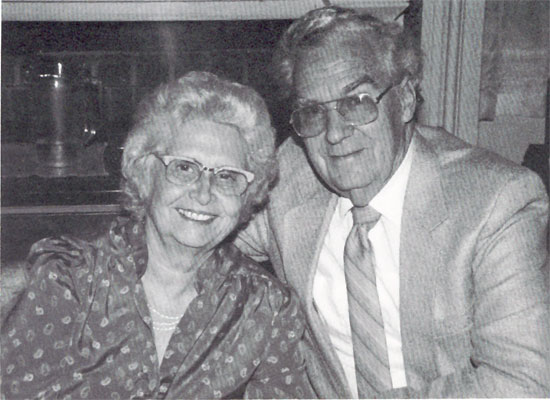 Mr. & Mrs. Helsby.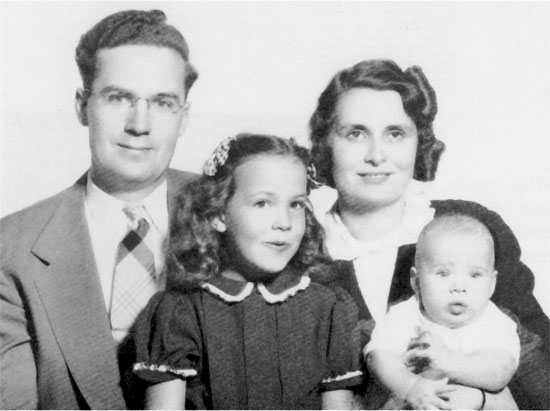 Furlough 1947, with baby, Gery, preparing to return to China.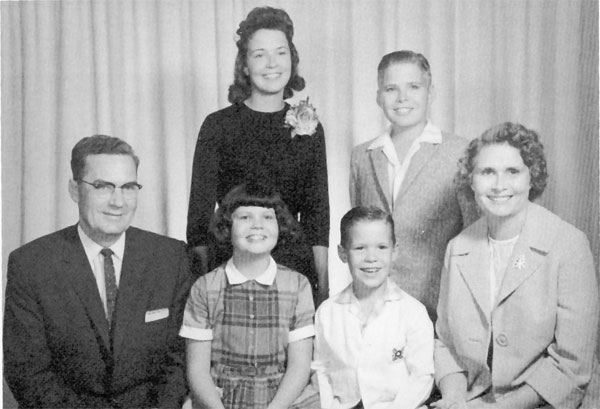 On furlough 1961. Children: Sandra and Gery (standing) Sheryl and Gordon (seated).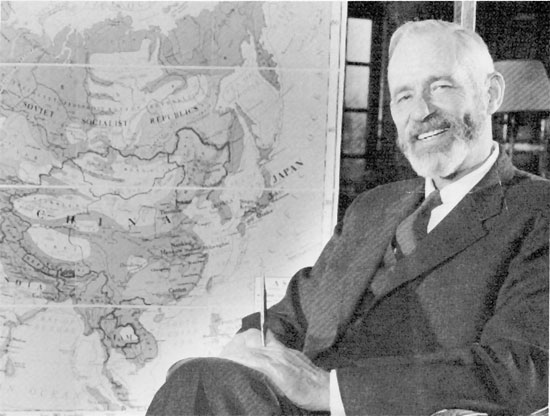 Dr. John Hayes about 1954.