... paintings & sketches ...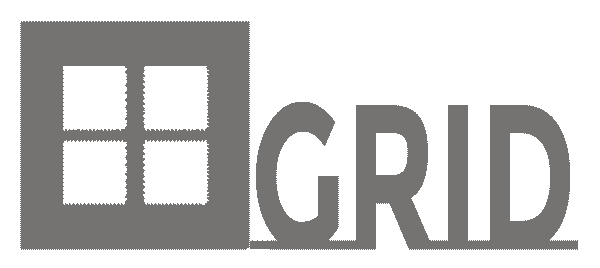 from Brian Butcher's scrapbooks ...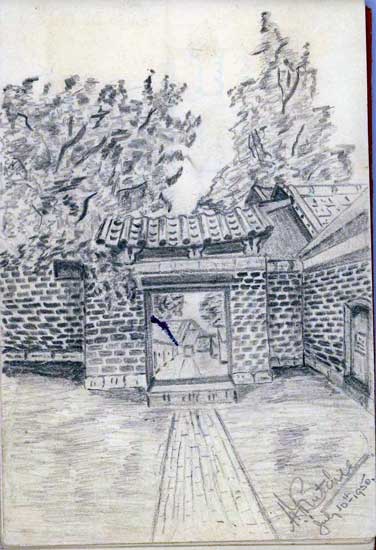 Brian (born in 1940) lived with his mom & dad in Block-47 (unvisible on the sketch) on the other side of the wall, left side of the square door. The excellent perspective drawn by the artist is lookinf approx. SSW in direction of kitchen #2. (see map just three pictures below ...).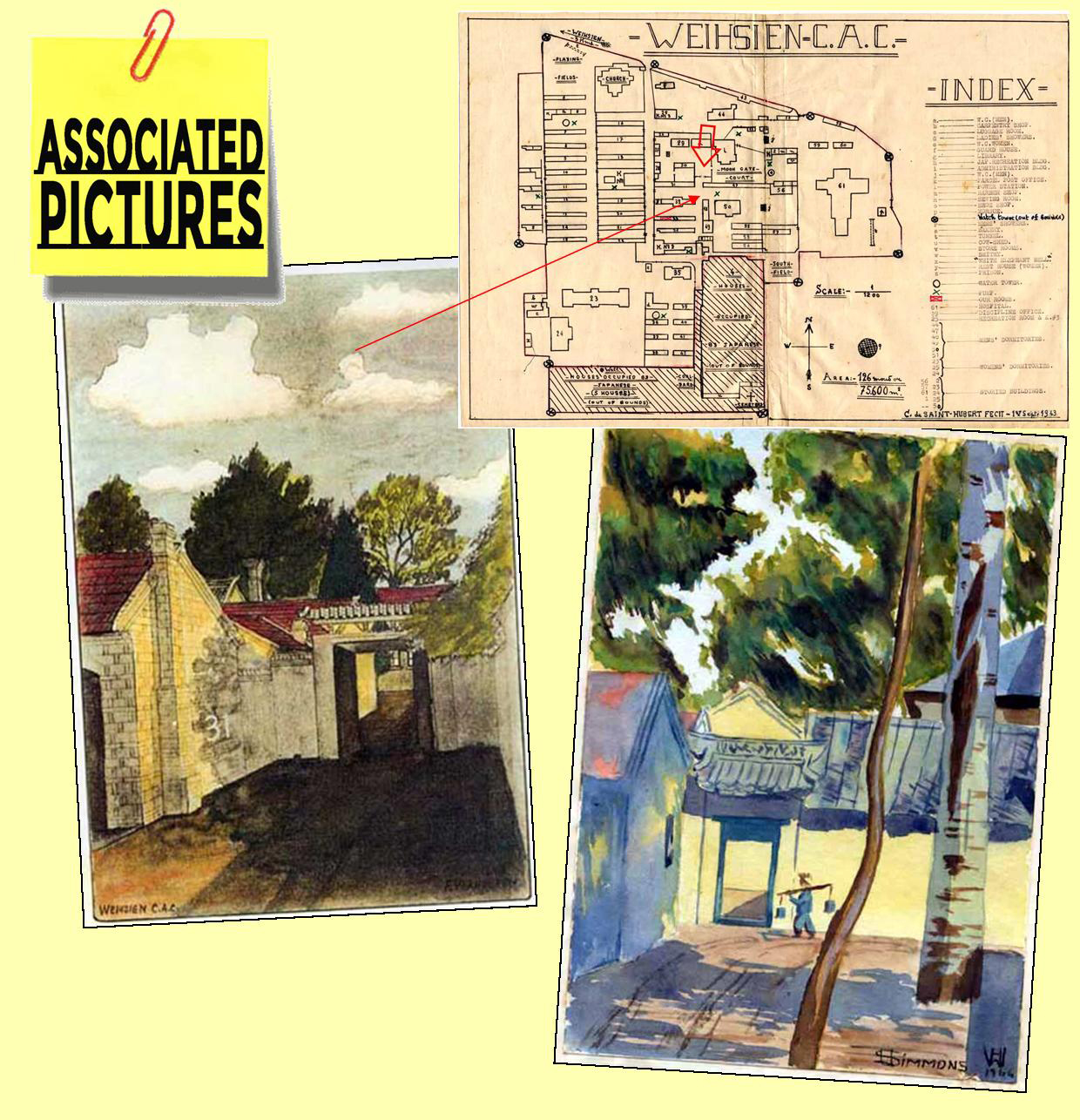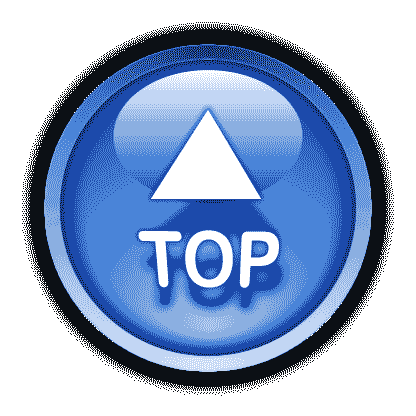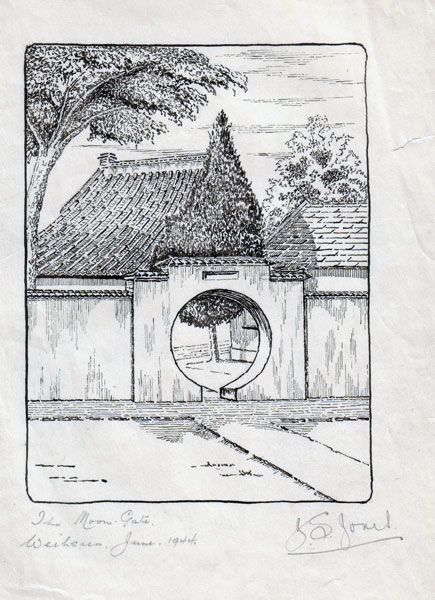 ... the artist was most probably sketching from the "Headquartrs" park, looking in a Westerly direction through the beautiful MoonGate. My guess is that the building on the right behing the moongate is: block-30. The shades of the wall are extending Eastwards: it must have been a late summer evening with the sun slowly setting in the West.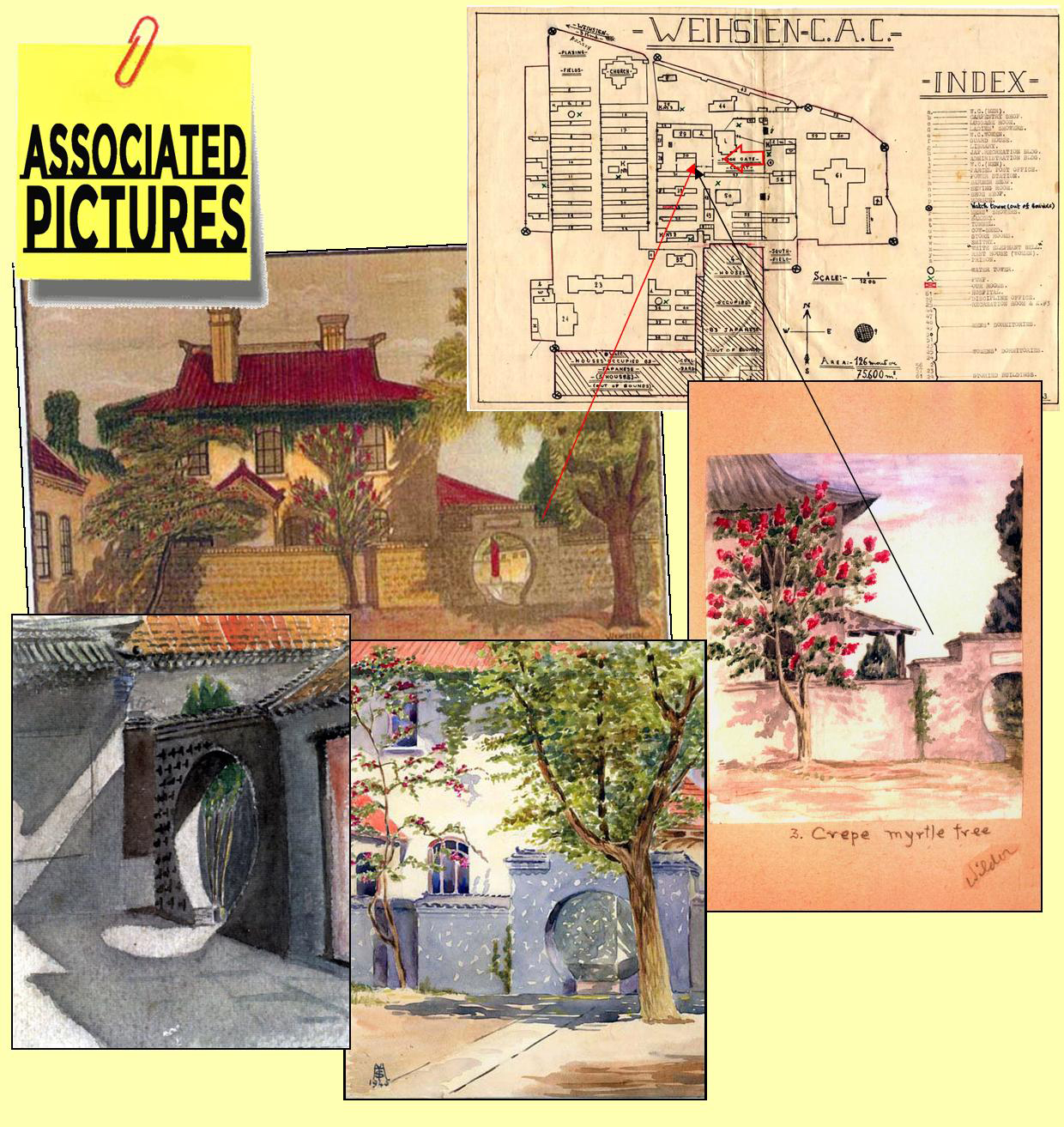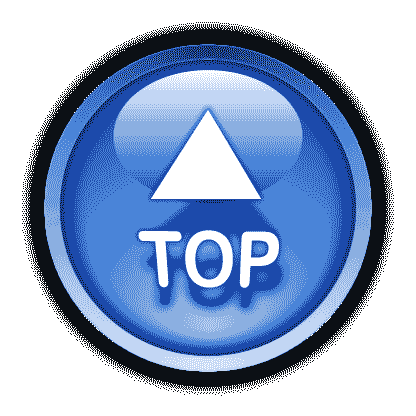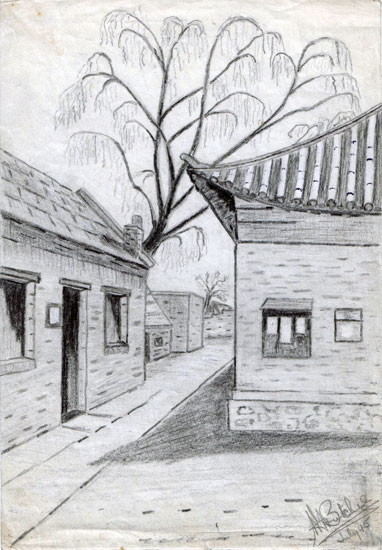 ... on the left, must be block-41 and the corner of kitchen No.2 on "Leek Avenue" (according to Father Verhoeven's map). The "Notice board" on the kitchen wall is quite visible. Notice the shade of the sun on the ground: this picture was sketched in the early afternoon after the sun's passage pass the local meridian (the artist looking ± Southwards).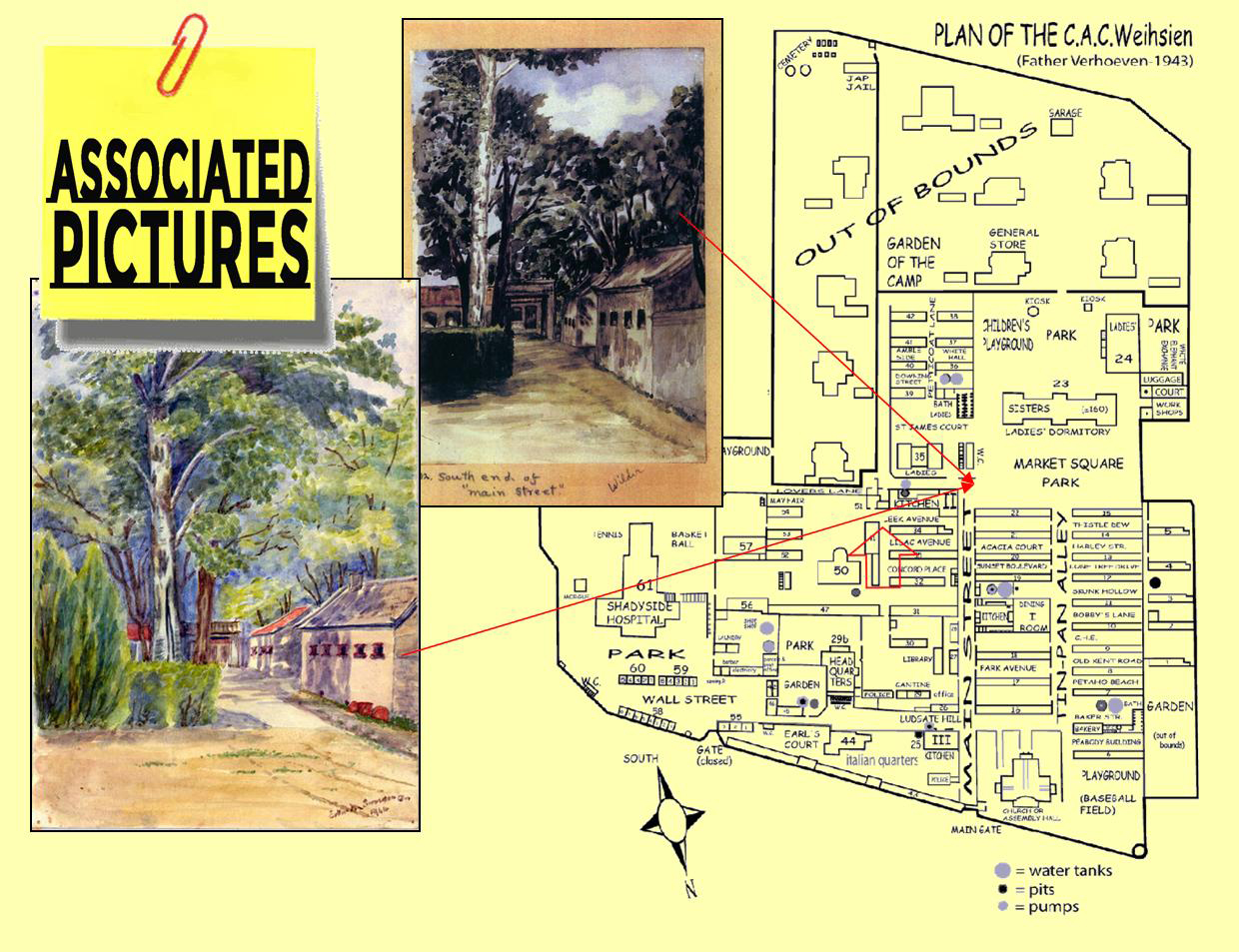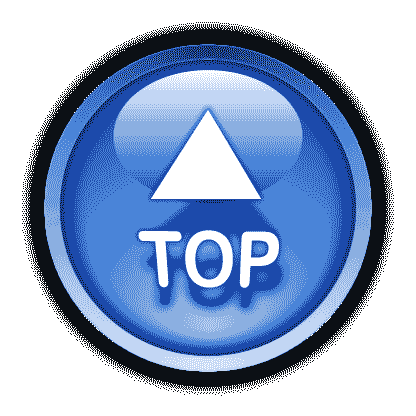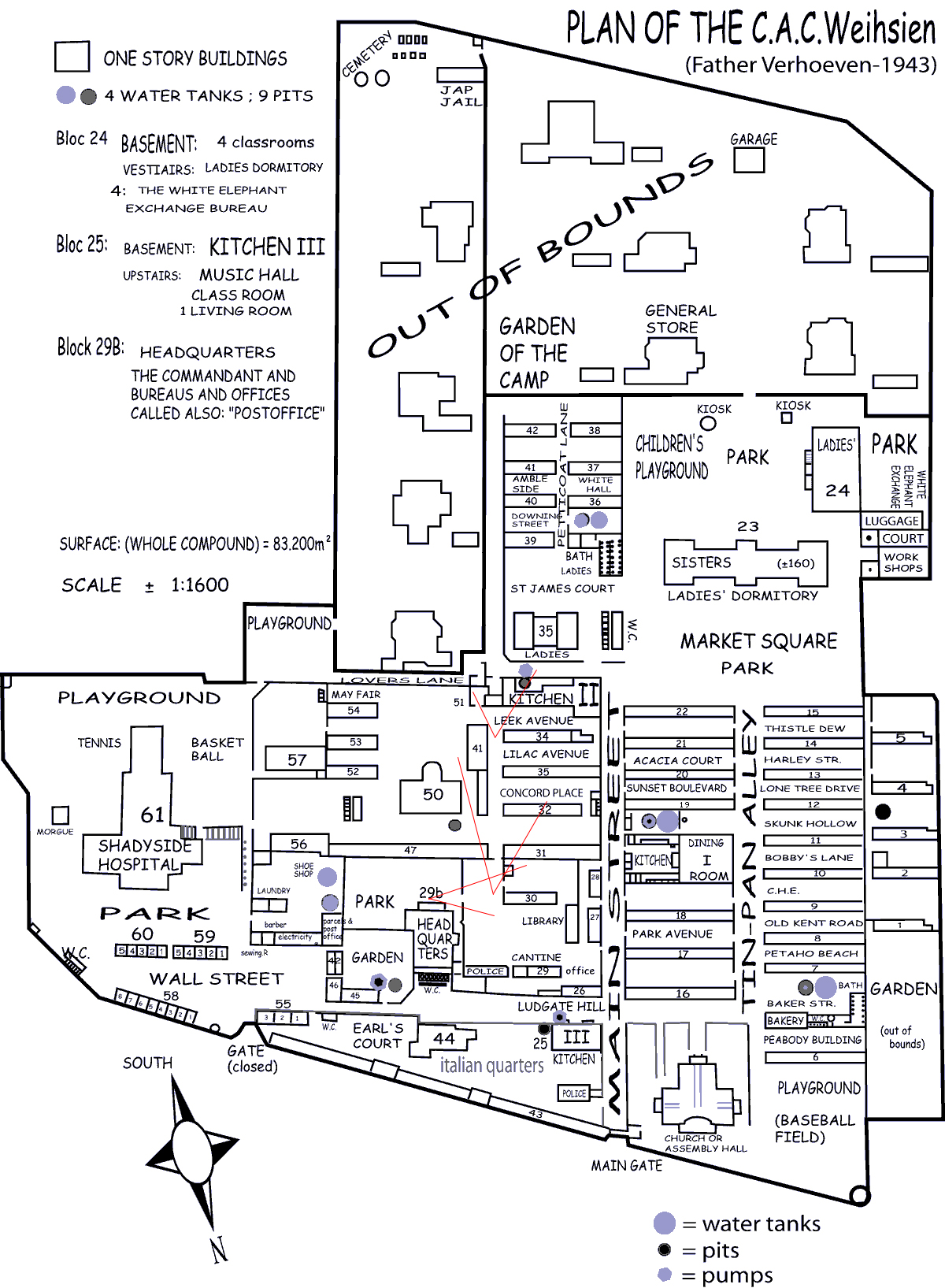 ... the sketch "locations". (see above map)...
It is just that there is nobody on the drawings. Remember: we were about 1500 ... on this relatively small surface allocated to us by our "Jap" hosts ...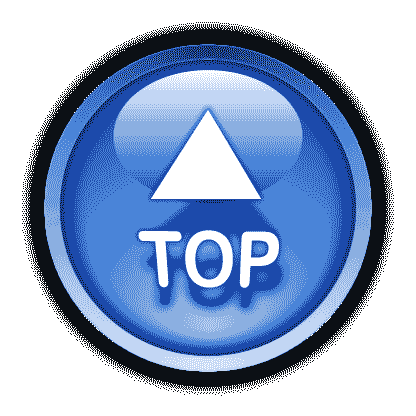 ... a nice sunny corner of the Camp.
It was really a very nice place to live in except for the crowded conditions, the lack of food, the high grey electrified walls and the inconvenience of being constantly guarded and counted by armed Japanese guards, and ... floodlights, and ... machine guns etc. ...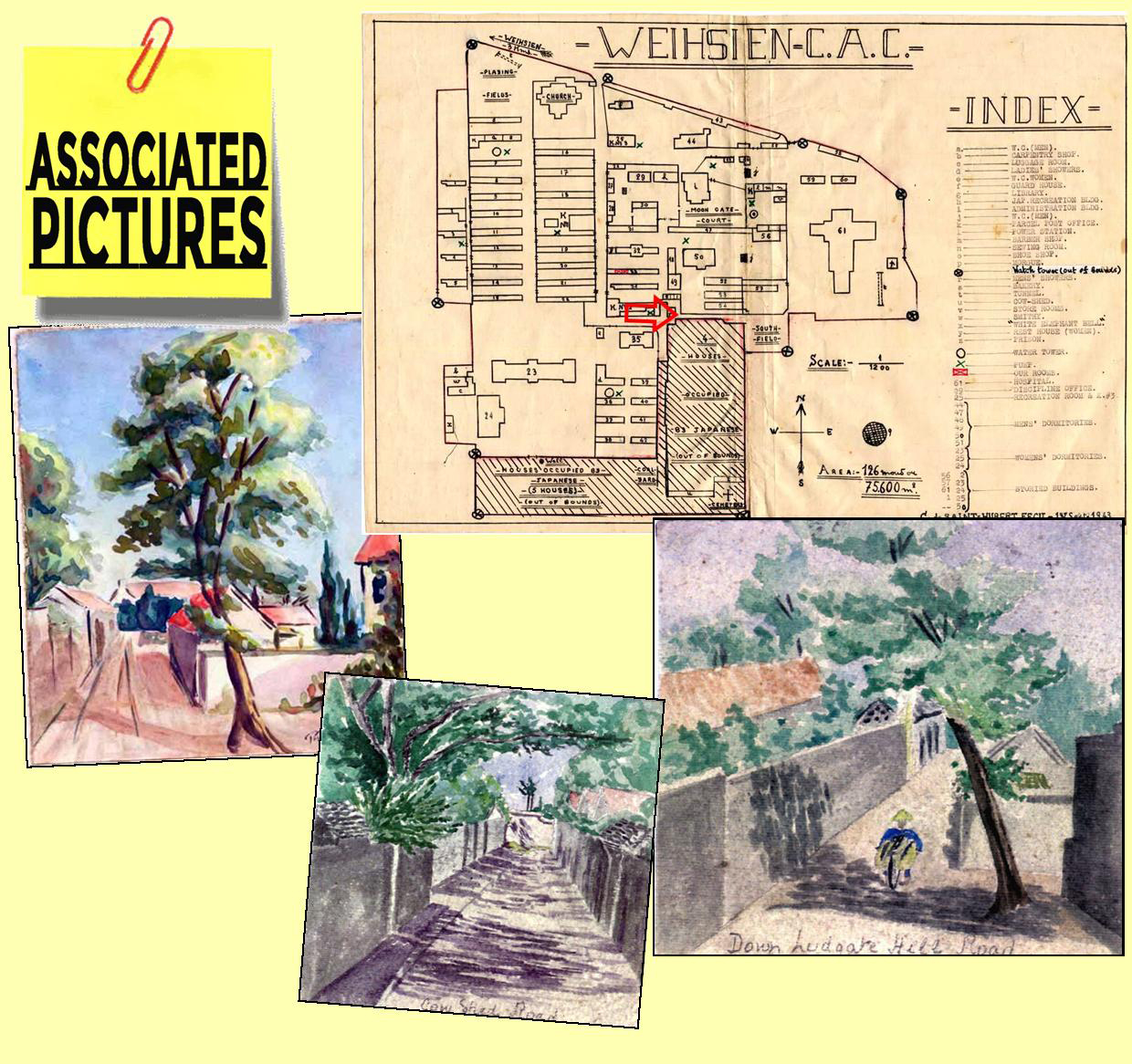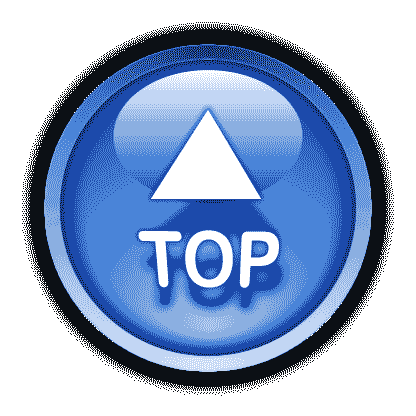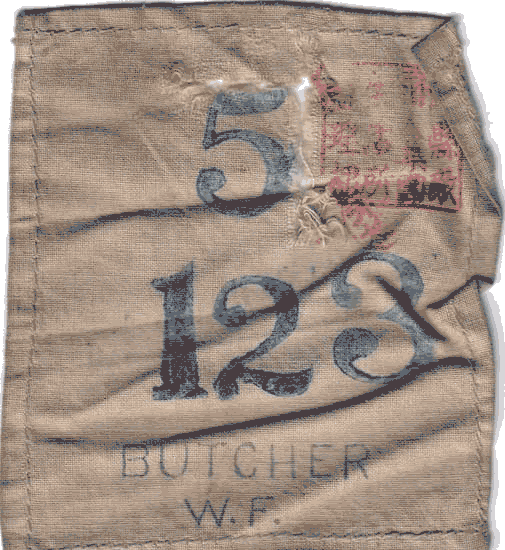 Rev. Butcher's Weihsien Badge ---
MEMORIES OF INTERNMENT AT WEIHSEIN

By Brian Butcher
My mother and father, William and Elsie Butcher, were missionaries from England stationed at Kalgan, in northern China on the Mongolian border. Their fellow missionaries were Alan and Violet Benson. Much later my Dad described what had happened to him.

In late 1940 Alan Benson was arrested and tortured by the Japanese who thought he was a British spy. He was imprisoned for months and during that time they used water torture, pulled out his toenails and finger nails, strung him up by his wrists so that his toes barely touched the ground and beat him until he passed out trying to obtain a confession. This was the context for my parents and me, when the Japanese came to order us to leave for internment.

When we were ordered to leave, my parents were allowed to ... [click here]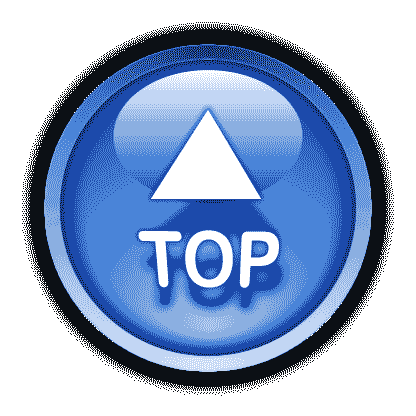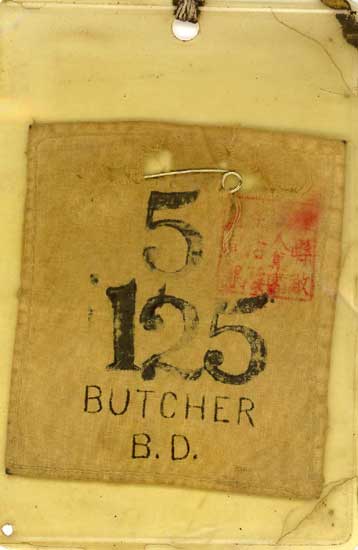 Brian Butcher's Weihsien Badge ---