... but, where "was" Eric's grave ?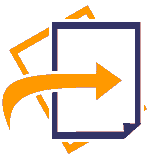 --- and finally a last question:

Where WAS the cemetery?



According to Norman's documents, Eric Liddell was buried just behind a small wall as shown in the "cemetery-map" (also a photo in Norman's chapter). Does that wall and place still exist today???

Eric Liddell's monument -- as it is today -- is not the exact location of his burial place.

Exact?
... and what we wrote about it on the "Topica" chat list ...
From Donald Menzi,
Did you figure out the location of the cemeteries? I would guess that there were two - one that may have been the local farmers', outside the walls, and the other that was inside the walls, by the jail. Fr. Scanlan's book (I think) speaks of their going into the "out of bounds" Japanese residence area for funeral(s), so I think the map is accurate, but not complete, since it doesn't show anything outside the walls, and the paintings obviously show another cemetery there.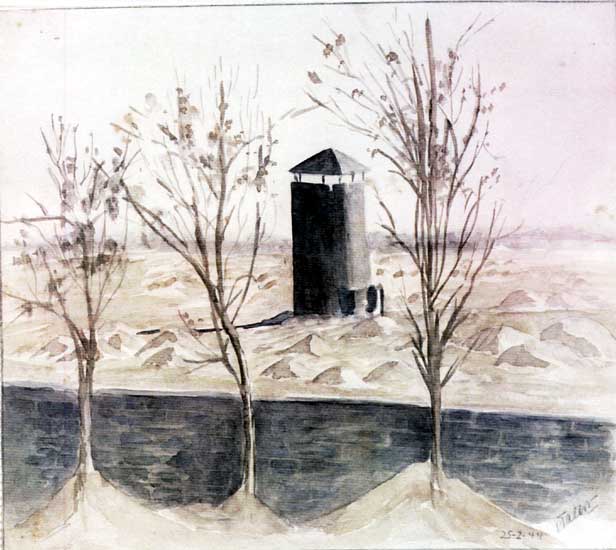 The cemetery "outside" the walls ... painting by Ida Talbot
From Leopold,
For the cemetery, I guess you are right!
go to : http://www.weihsien-paintings.org/NormanCliff/people/individuals/Eric01/p_grave.htm
--- and click on the various links. On the enlarged map, move the mouse pointer to plot-59, (Eric Liddell). The cemetery for the Weihsien (Chinese) locals was on the other side of the wall. In the fields, farther beyond, were a series of tumulus ― graves too.
Norman told me that: "once the body was in the earth --- it was not to be disturbed" and that is why Eric Liddell's body is still undisturbed since 1945 and that the monument near block-59 has nothing to do with the exact location of the body.
"May he rest in peace."
Best regards,
Leopold

PS -- when you were in Weifang, did you have the opportunity of visiting plot-59?
From Donald,
Thanks.
No one even mentioned that the grave was still there. Maybe they didn't think it was adequately cared for.
Donald
From Mary Previte:
Article about Eric Liddell in Shanghai Daily
Hero honored
By Douglas Williams 2007-1-13 ________________________________________

Olympic gold medal-winning runner Eric Liddell will be celebrated tonight in a show called "Beyond the Chariots," looking at the man's life and faith, from when he returned to China until his untimely and sad demise, writes Douglas Williams.

There was no small amount of hype surrounding Eric Liddell in the run- up to the 1924 Paris Olympics. The British public was quietly confident that their lightning-fast sprinter, born in Tianjin in 1902, would bring home gold in the 100 meters.

He did bring home gold, but not for the 100 meters.

Liddell's Scottish father, a missionary working in China, had instilled in him a strong faith that was to be tested to the limit in Paris that summer.

One of the qualifying heats for the 100m final fell on a Sunday, the Sabbath, and Liddell refused to take part. One Sunday, one race, Olympic gold at stake and the hopes of a nation - but the Edinburgh University undergraduate would have none of it. As a strict evangelical, he would simply not race on the Sabbath. He would, however, run in the 400 meters, a distance he had never competed at but which didn't have heats on Sundays.

Astonishingly he won, took gold and smashed the world record in the process. His refusal to run the 100m was big news but his victory sent shockwaves around the world.

It inspired the film "Chariots of Fire," which won four Oscars, and the one-man show "Beyond the Chariots" by Rich Swingle, which plays tonight in Shanghai.

"Beyond the Chariots" looks at Liddell's life beyond the Olympics when he returned to China to initially teach science at the Tianjin Anglo Chinese College and later serve as a missionary like his father. He was ordained as a minister in 1932.

"Despite all the fame and adulation he was showered with after the Olympics and all the career opportunities that were presenting themselves at the time, Liddell chose to return to China and teach," says Swingle who has performed his show off Broadway, across the States, Canada and in Hong Kong. He has also performed the show in front of Liddell's three daughters who now live in Canada.

"His daughters told me they found the show a cathartic experience," says Swingle. "It brought them a sense of closure."

Liddell sent his wife and daughters from their Tianjin home to safety in Canada in 1941 with war encroaching.

Swingle, also a runner, is returning to the Chinese mainland for the first time in 20 years. "I competed in an International Sports Exchange program in Guangzhou in 1986. It was a great experience and it was then that I heard about the Liddell story. It has fascinated and inspired me ever since," says the native New Yorker.

As a competitive runner, Swingle listened to the "Chariots of Fire" Vangelis soundtrack before races.

"Liddell was obeying his calling when he returned to China, it was what God wanted him to do, or so he believed," says Swingle, an actor.

Liddell taught and worked as a missionary in the Tianjin area until he was interned in a Japanese concentration camp in Weifang, Shandong Province, in 1943.

"Even as a prisoner Liddell continued teaching and carrying out pastoral duties," says Swingle who bares a remarkable similarity to Liddell. "In our research we've met several of his students from both his time in Tianjin and in the camp and they all say he was an inspiring teacher."

The show looks at how Liddell gets on with one of his students in the camp, the fictional Maiker, a Chinese who is also played by Liddle. "The two have a volatile relationship, with Maiker holding some resentment towards Liddell due to familial history. Maiker is basically anti-Westerner," explains Swingle.

"In the show I want to show that although there were Westerners who came to China to merely exploit the country, Liddell wasn't one of them. The same is true today, while some are here for their own ends, many aren't," says Maiker.

"I also hope to get across some of Liddell's philosophy. He was a great believer that if something is worth doing then it's worth doing well. I also think the message of Liddell's life is to love each other wholeheartedly no matter where we come from."

Liddell died in the camp in 1945, six months before the end of the war, from a brain tumor brought on by overwork and malnourishment. He is interred in the Mausoleum of Martyrs in Shijiazhuang, Hebei Province.



Time: January 13, 8pm
Venue: Community Center Shanghai, 568 Julu Rd
Tel: 6247-2880
Tickets: Free
June 2008,
From Mary Previte:

Hello, Everybody,
With the current interest in Eric Liddell, I'd like to pass along a letter sent to me this week by Stephen Metcalf, the Chefoo student who helped Eric Liddell with sports functions and helped Eric mend broken sports equipment at Weihsien. In 2005, Stephen spoke at the Eric Liddell monument at the ceremony for laying wreaths there.


Dear Mary,
When the memorial gravestone was erected. Eric's remains were located and moved to that site. About 2 years ago Priscilla Russel (Eric's daughter) wrote me and told me that she had had a letter from the official who was in charge of the exhuming and reburial. He assured her the suggestion that they had been moved to the National Martyrs memorial was a rumour. I myself made some brief enquiries when we were in Weishien regarding the remains of Brian Thompson. They pointed out a private garden quite a distance from the site and said they are lost somewhere in that location. I myself in writing up my article on Eric had taken up the rumour and included it in my article. In hindsight I have been quite embarrassed about it. Priscilla was quite distressed that they had not been consulted,and wrote me asking who she should contact to clarify the situation. I gave her Sui Shu De's E-mail. and subsequently he contacted the official who wrote her. Unfortunately there are rumours about Eric, ie: that Winston Churchill negotiated for him to be repatriated....(Highly unlikely) Journalists write things to make a good story! Of course once things are in print they are likely to be disseminated. I would suggest that where you have seen it on the internet you suggest they correct it.
Stephen A. Metcalf
Where is Eric Liddell buried?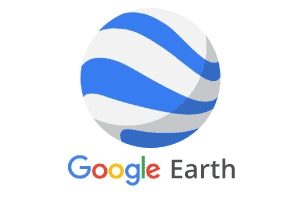 Hello, Mary
Eric Liddell's body was laid to rest in the little cemetery where all who died while interned in Weihsien CAC were buried. It was located in the SE corner of the camp near the forbidden quarters occupied by the Japanese. To my knowledge, his remains were never exhumed. Some time ago, I inquired about the story that they had been moved to the Martyrs' Cemetery in Shijiazhuang, Hebei, but was informed that this was not the case. Like Hudson Taylor, his remains lie today in an unidentified spot, having already become part of the land of China for which he gave the full measure of his life and service. David Mitchell, Mary Hoyte and John Hoyte presented a plaque with Eric Liddell's picture inset to the Second Middle School on the 40th anniversary of liberation, August 17, 1945. A large Eric Liddell Memorial Stone was shipped from Scotland and erected on the campus of the Second Middle School , June 9, 1991. Those present for the dedication included: Charles Walker, Norman Cliff, David Mitchell, and Peggy Judge. As you saw at the 60th Anniversary celebrations, August 17, 2005, it now stands near the old Weihsien CAC hospital and the Memorial Park.
Jamie (James H. Taylor) Hong Kong
Dear Mary,
My father Algernon F. Evans was buried in the small weihsien cemetry where Eric was buried. I was going to exhume my father, cremate and bury him next to my mother in Florida. I was informed that the cemetry was razed no one knew where the bones went. I understand There is a high rise there now. Eric was there. I assume his bones went the way of my fathers.
Phyllis Evans Davies
#