BOOKS: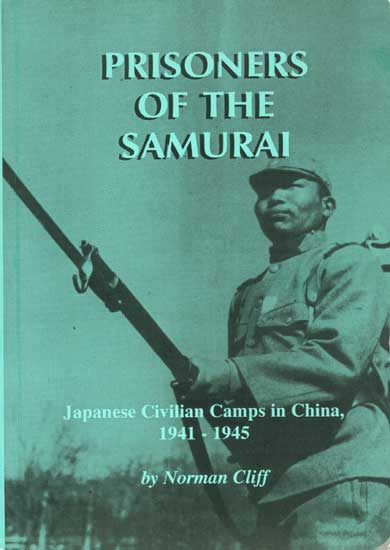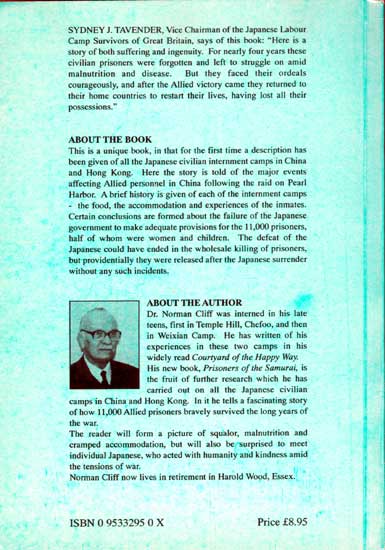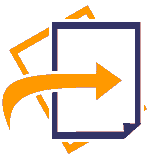 SYDNEY J. TAVENDER,

Vice Chairman of the Japanese Labour Camp Survivors of Great Britain, says of this book: "Here is a story of both suffering and ingenuity. For nearly four years these civilian prisoners were forgotten and left to struggle on amid malnutrition and disease. But they faced their ordeals courageously, and after the Allied victory came they returned to their home countries to restart their lives, having lost all their possessions."

ABOUT THE BOOK

This is a unique book, in that for the first time a description has been given of all the Japanese civilian internment camps in China and Hong Kong. Here the story is told of the major events affecting Allied personnel in China following the raid on Pearl Harbor. A brief history is given of each of the internment camps ― the food, the accommodation and experiences of the inmates. Certain conclusions are formed about the failure of the Japanese government to make adequate provisions for the 11,000 prisoners, half of whom were women and children. The defeat of the Japanese could have ended in the wholesale killing of prisoners, but providentially they were released after the Japanese surrender without any such incidents.

ABOUT THE AUTHOR

Dr. Norman Cliff was interned in his late teens, first in Temple Hill, Chefoo, and then in Weixian Camp. He has written of his experiences in these two camps in his widely read Courtyard of the Happy Way. His new book, Prisoners of the Samurai, is the fruit of further research which he has carried out on all the Japanese civilian camps in China and Hong Kong. In it he tells a fascinating story of how 11,000 Allied prisoners bravely survived the long years of the war.

The reader will form a picture of squalor, malnutrition and cramped accommodation, but will also be surprised to meet individual Japanese, who acted with humanity and kindness amid the tensions of war.

Norman Cliff now lives in retirement in Harold Wood, Essex.

ISBN 0 9533295 0 X
Price £8.95
PRISONERS OF THE SAMURAI
CONTENTS
FOREWORD
INTRODUCTION
CHRONOLOGY OF EVENTS
CHAPTER 1
THE RAID WHICH STARTED IT ALL
CHAPTER 2
ALLIED PERSONNEL IN THE NORTH CONVERGE ON WEIXIAN
CHAPTER 3
THE END OF THE GOOD LIFE IN SHANGHAI
CHAPTER 4
THE COMPLETION OF INTERNMENT IN SHANGHAI
CHAPTER 5
PRIESTS, NUNS & MISSIONARIES AND THE "INFORMAL CENTRES"
CHAPTER 6
LATE CAMP MOVEMENTS AND JOURNEYS TO DESTINATIONS UNKNOWN
CHAPTER 7
AN OVERVIEW OF THE CAMPS
CHAPTER 8
PRISONER EXCHANGES AND REPATRIATIONS
CHAPTER 9
ESCAPES FROM THE CAMPS
CHAPTER 10
THE DOOLITTLE RAID AND ITS PRISONERS
CHAPTER 11
SURVIVING THE LAST LAP
CHAPTER 12
THE DAY FOR WHICH WE LONGED ― YET DREADED
CHAPTER 13
LIGHT AND BRIGHT MOMENTS