... from Norman Cliff's scrapbooks,
about the people who lived there:
Sandra Small née Roche ...
The baby bonnet ...
The Smithsonian exhibition ...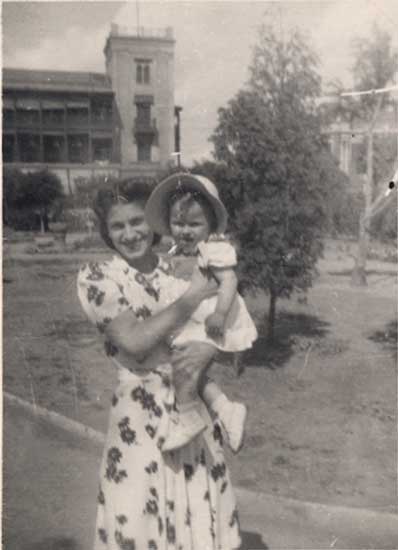 It is a photo of Judith Hamins holding Sandra Roche in the summer of 1946 in Victoria Park in Tientsin. As you know, Judith Hamins was interned at Weihsien and Sandra was born there. Judith and Sandra's mother were good friends. In the background is the Astor House Hotel.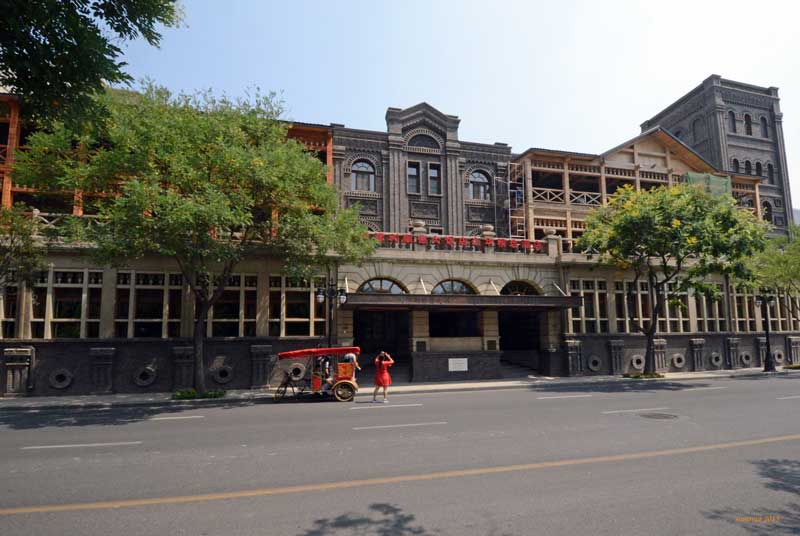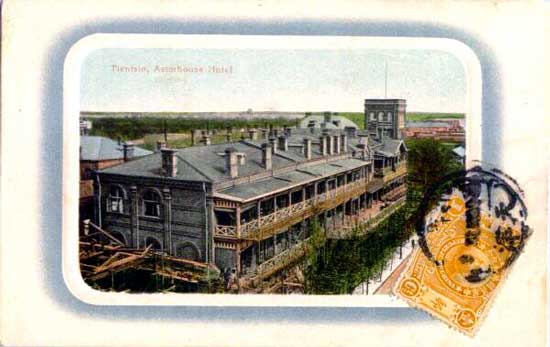 The ASTOR HOUSE, in Tientsin. (© L.Pander - 2015)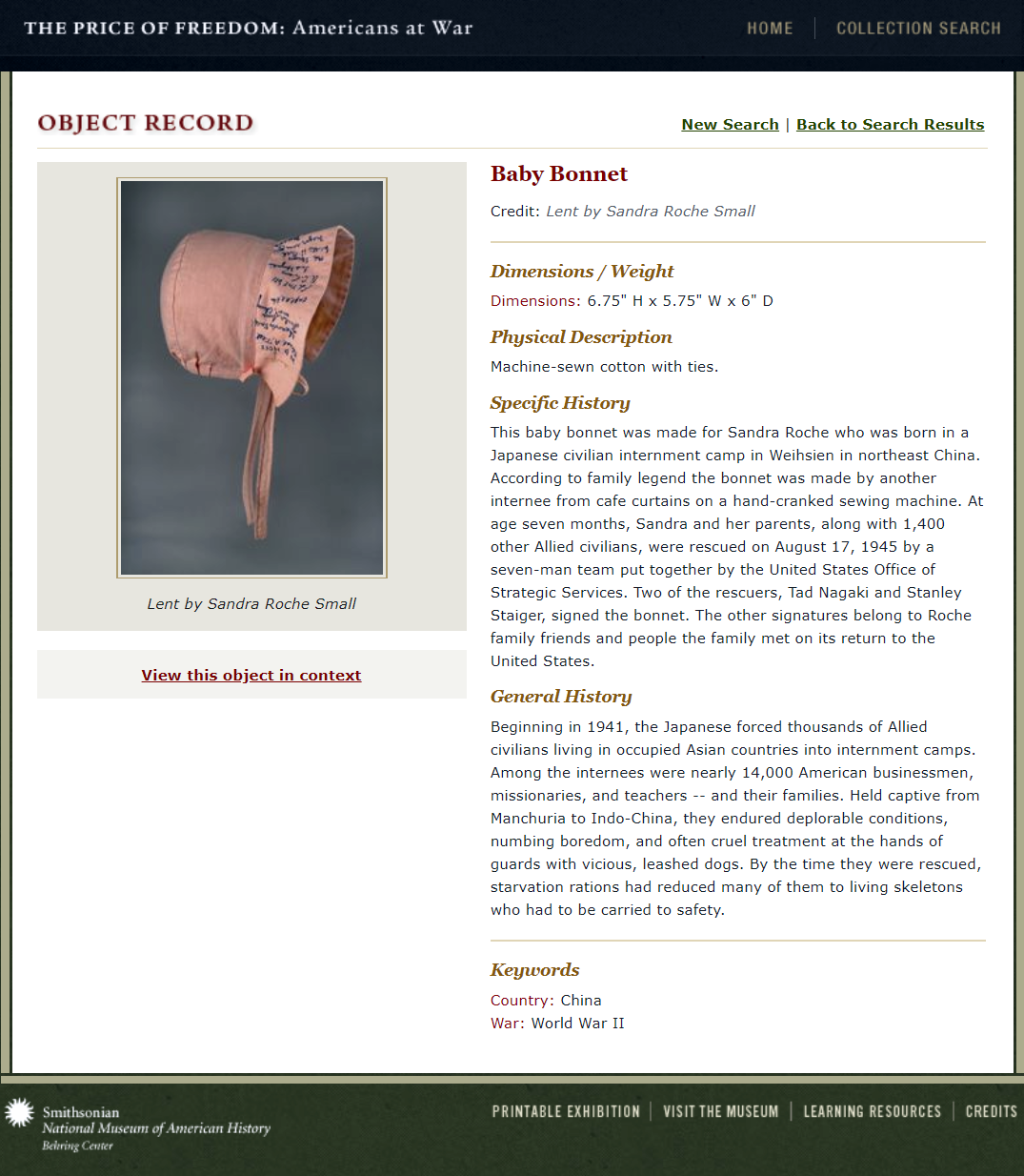 Her baby bonnet holds two signatures of the seven American soldiers who were parachuted from a B-24-bomber over Weihsien Concentration Camp on August 17, 1945. The bonnet will be exhibited beginning this November at the Smithsonian Institution.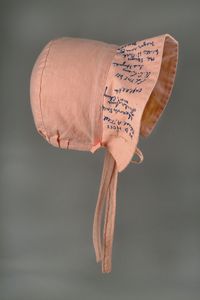 Sandra's bonnet that will be on display has signatures of two (not all seven) of the liberators. The two who signed were Major Stanley A. Staiger and Sgt. Tadash Nagaki. Incidentally, the bonnet in the photograph is NOT the bonnet that will be on display; we could tell because the shape of the brim in the photo is not the same as the one exposed at the Smithsonian
© by courtesy of Mrs. Sandra Small née Roche
and Mrs. Susan Strange of the Smithsonian Institution ---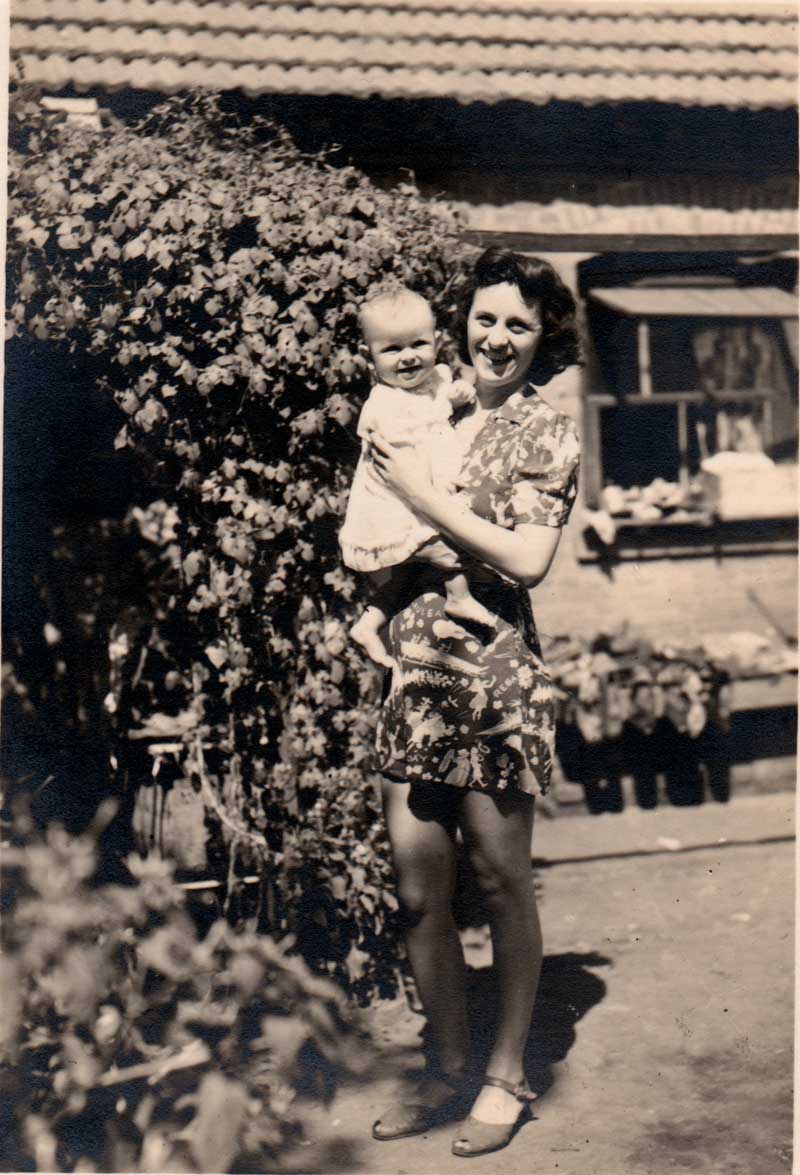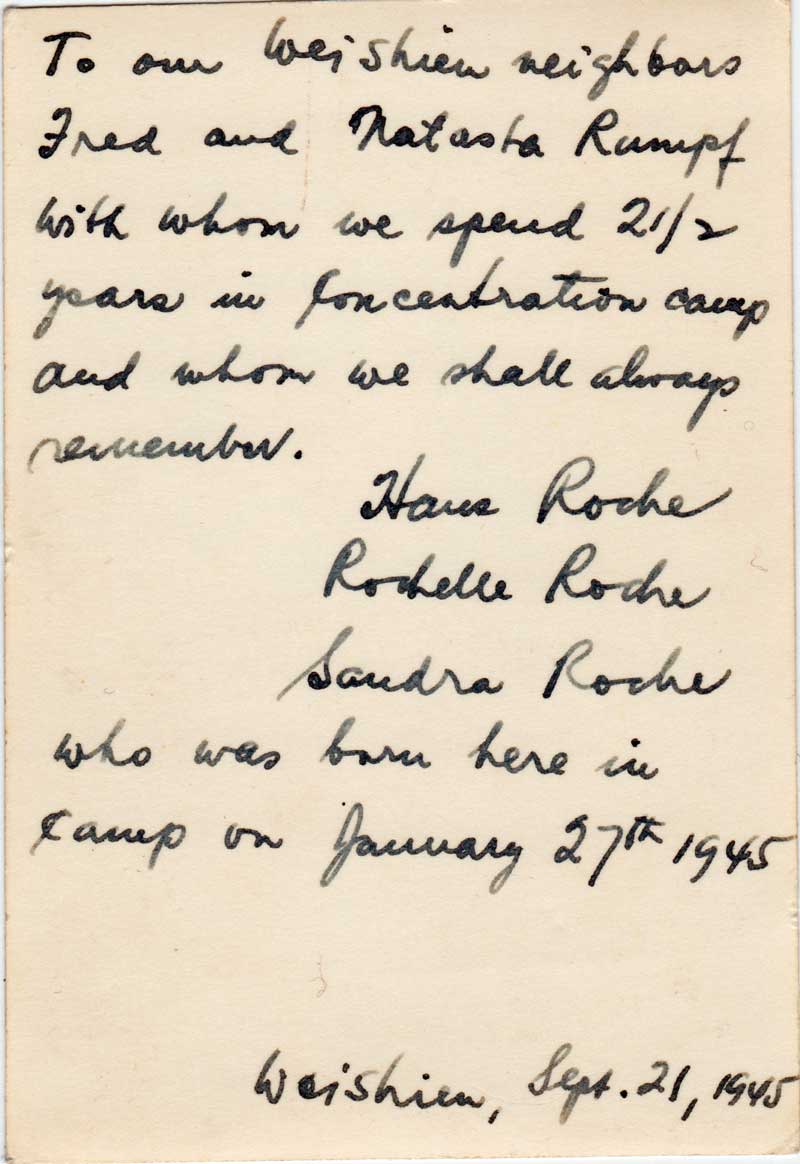 © Courtesy: Henry R. Pietropaoli Date: Sun, Apr 10, 2016.I was looking through some old photos and found the attached photo sent to my great Aunt and uncle, Natasha and Fred Rumpf, from their friend and neighbor in Weihsien.
... further reading ...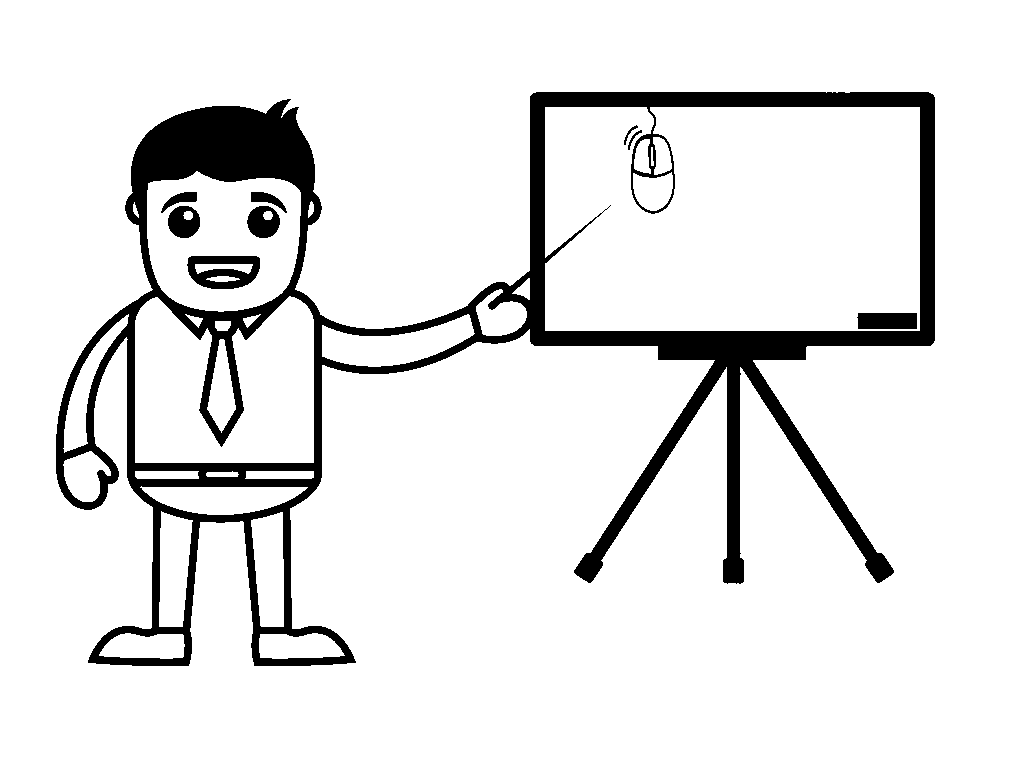 ... click on the picture for a Slide Show of the Smithsonian exhibit ...