Quite a while ago, (± 2002 - 2003) when this website (blog) took form, I only knew where Weihsien was. I had it located on an old National Geographic Map found on a shelf with all our N.G.Magazines. It was also clearly located in my 1932 French school Atlas,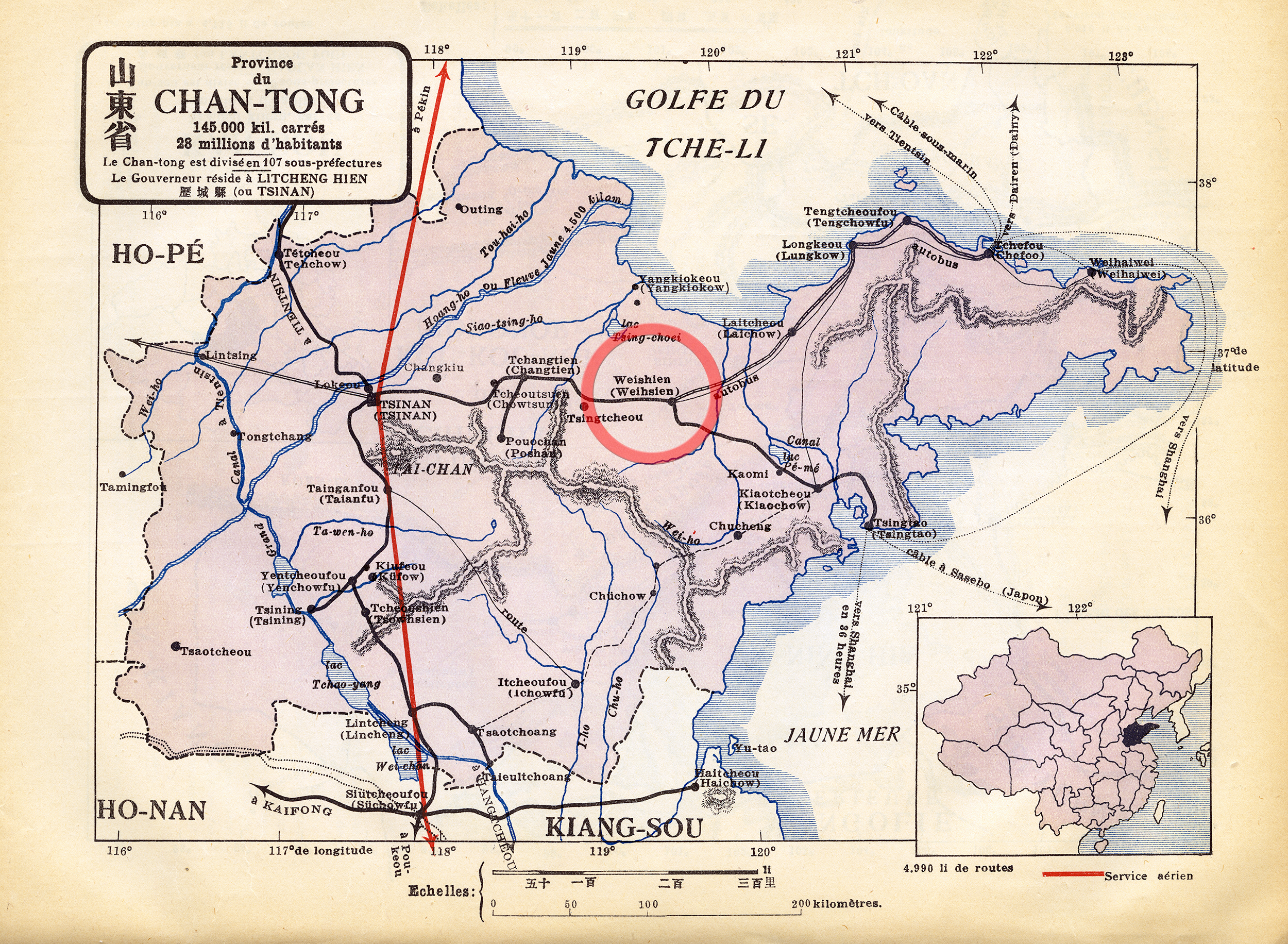 Google Earth did not exist in those days, so, ... I had a look on the Internet:

"Weihsien" did not exist anymore and had become: WEIFANG, now, a very big and important city in Shandong province, Peoples Republic of China...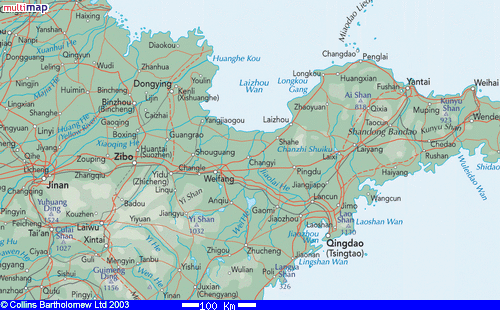 ... and then ... I had a closer look: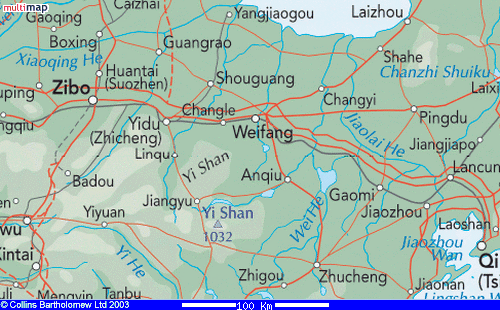 O.K. ...

... Searched the Internet to find a Street Map of the city: all written in Chinese !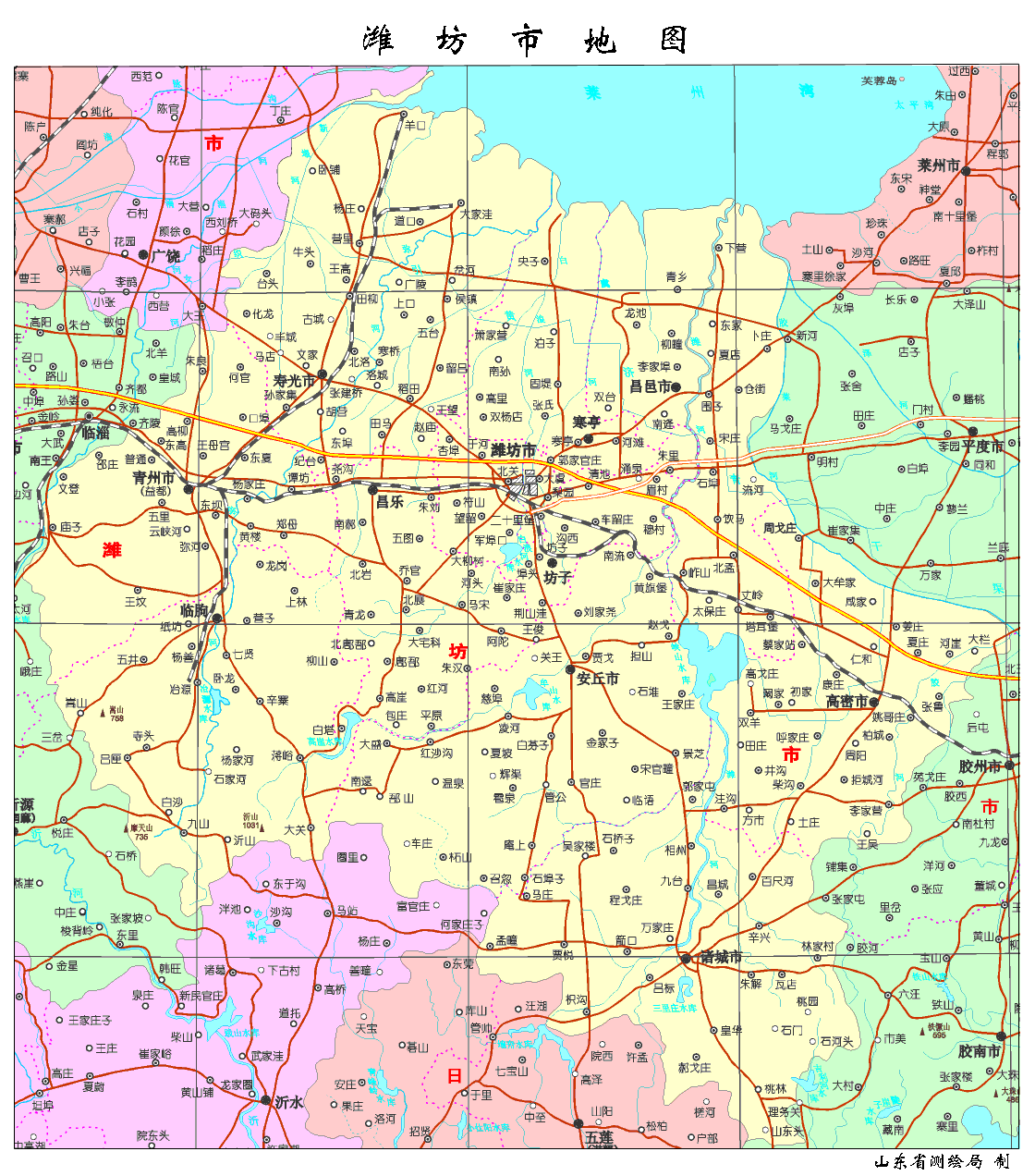 ... well! ... what about a Road-Map: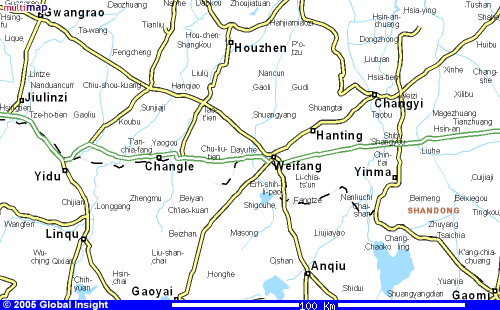 ... couldn't do anything with that one!

What about an infra red picture from high above ... the best satelite map I could get in those days ...

Couldn't do anything with that one either ... !!!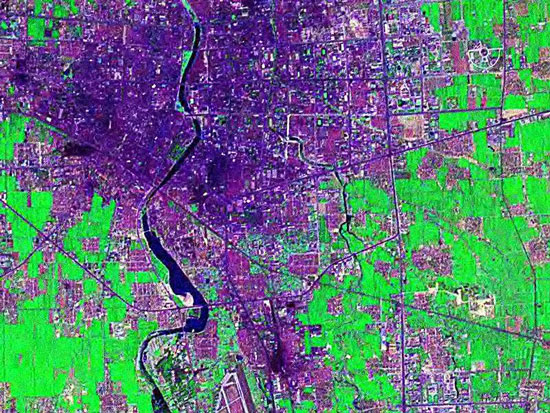 ... ah! ... this one (below) seems to be more interesting. All the "hospitals" are marked with a red cross in a yellow circle. Still in Chinese but I knew that our Concentration Camp was near a river bend and that there was a Hospital in it.
Let us guess that it is still a Hospital ... (?) ... So, I searched for a Red Cross symbol near a small river, not too far away from the center of the city in approximately a South East - North West axis ...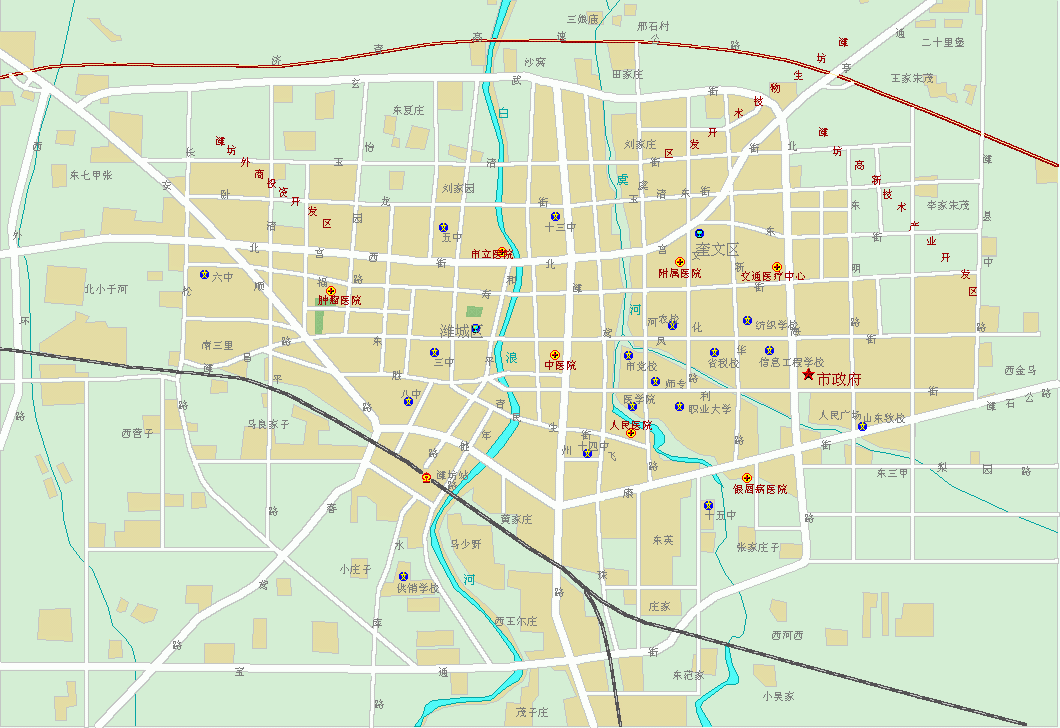 ... finally, ... I simply superposed Father Verhoeven's map on the only red-cross that seemed to be suitable: and ... "bingo" ...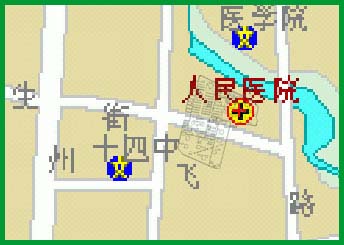 ... which corresponds to this superb photograph taken from a B-29 bomber in August 1945 ...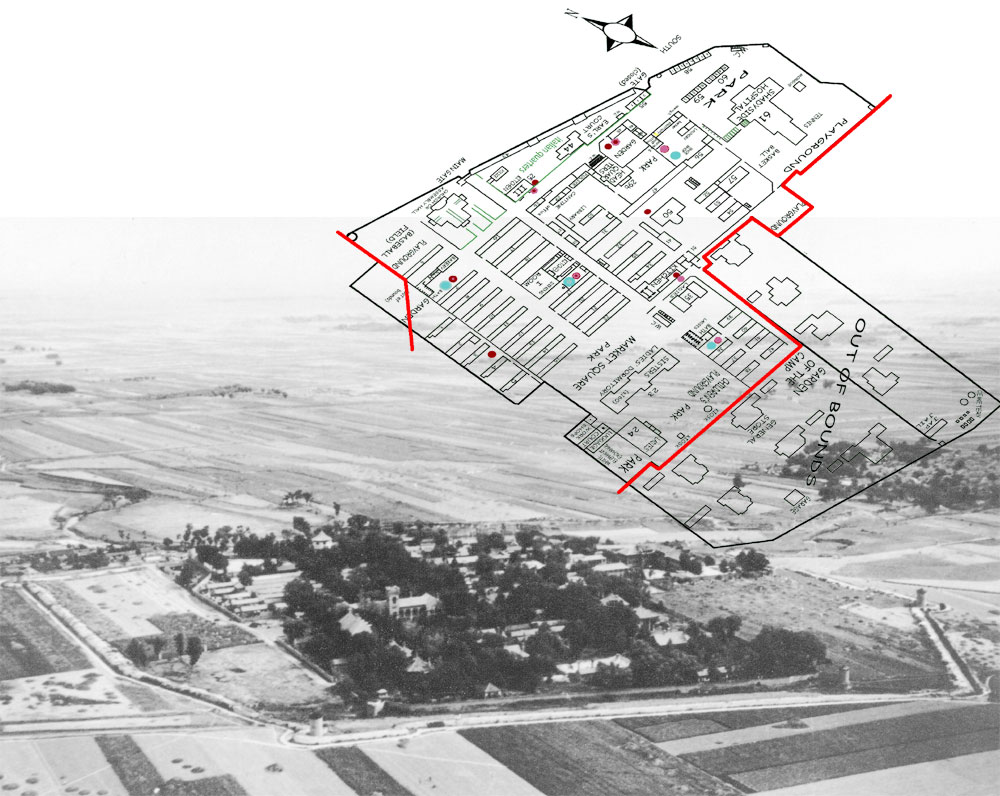 ... of course, the Weihsien compound was lost in the fields in 1945.
The city of Weifang has grown since ...