John Hersey
From Wikipedia, the free encyclopedia
John Richard Hersey (June 17, 1914 – March 24, 1993) was an American writer and journalist. He is considered one of the earliest practitioners of the so-called New Journalism, in which storytelling techniques of fiction are adapted to non-fiction reportage.[1] Hersey's account of the aftermath of the atomic bomb dropped on Hiroshima, Japan, was adjudged the finest piece of American journalism of the 20th century by a 36-member panel associated with New York University's journalism department.

Background
Hersey was born in Tientsin, China, the son of Grace Baird and Roscoe Hersey, Protestant missionaries for the Young Men's Christian Association in Tientsin. Hersey learned to speak Chinese before he spoke English; Hersey's novel, The Call (1985), is based on the lives of his parents and several other missionaries of their generation. John Hersey was a descendant of William Hersey (or Hercy, as the family name was then spelled) of Reading, Berkshire, England. William Hersey was one of the first settlers of Hingham, Massachusetts in 1635 ... etc.

[click here] ... go to "Wikipedia"
Unraveling the John Hersey legend
Leopold:
Many years ago, when I discovered the excerpts of "The Call" stored in Norman Cliff's scrapbooks about Weihsien I wondered if this story was "true" or "fiction"?
We had a chat about the matter:

[click here]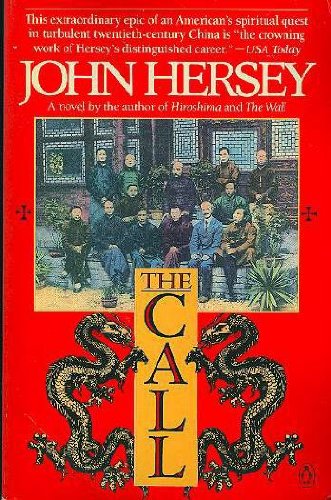 www.amazon.com
... buy the book:
[click on the picture (above)]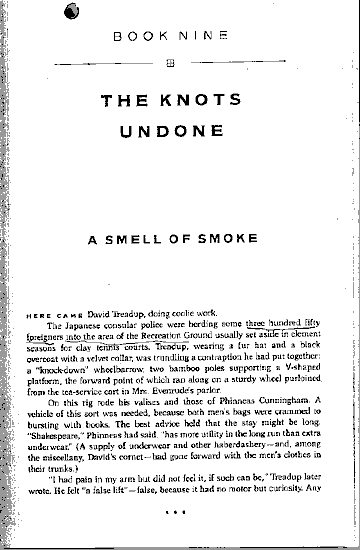 ... read the Weihsien Chapter ...
[click on the picture (above)]